The three-year Foundation Degree in Kitchen Design at Bucks New University aims to produce more informed and creative kitchen designers with better skills, product knowledge and understanding of their industry. We talk to two students about what the course means for them and why they believe it's a huge asset to the wider industry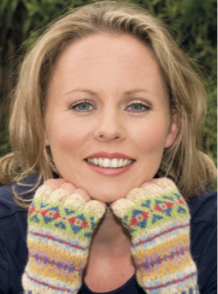 Student designer Denise Pinnegar expresses her frustration at the insufficient industry support for formal education in Ireland
The lack of education in support of the Irish kitchen industry didn't stop Denise Pinnegar from fulfilling her dream. After several years as a surveyor, her passion steered her towards kitchen design.
There are multiple design companies in Ireland, but there are no formal courses on offer and no sponsorships in support of that education. For both of these, she had to turn to the UK, but not before getting a taste for the industry with a small kitchen manufacturer in County Wexford.
"While I loved designing kitchens and working with clients," says Pinnegar, "I was eager to learn all I could about designing a kitchen correctly. I felt the best course of action was to do a course, and so I sought to find one in Ireland. To my surprise none existed. My next step was to look for one in the UK and found the Foundation Degree in Kitchen Design at Bucks New University."
University fees are expensive though and for someone in Pinnegar's position this meant pursuing a three-year course would be almost prohibitive. During her first year, she learned that many of her fellow students received sponsorship from their employers or prominent industry brands, such as Franke and BSH. She therefore decided to look for sponsorship in Ireland.
"This proved very challenging," she says. "I was unable to secure funding, even though the very same UK brands supply to the Irish market."
Fortunately for Pinnegar, after explaining her difficulties to The Kitchen Education Trust (TKET) chairman Craig Matson, she learned that the organisation was in a position to award her a sponsorship that allowed her to progress to the second year of the course. She started her second-year in October, using Blackboard Collab-orate to study online.
"It is my belief that the Irish kitchen industry is faced with the same challenges as the UK," explains Pinnegar. "There is a skills gap and a need for industry-specific education. The industry needs to be prof-essionalised more and raise its standards. This can be achieved through education and supporting those going through that process. In doing so, the industry will open itself to highly skilled, competent individuals, new opportunities and collaborations.
"Irish businesses have everything to gain by getting involved. It's a win for employers and it's a win for employees. The Foundation Degree at Bucks New University is a perfect example."
Clearly, there is a demand both for dedicated courses and for sponsor-ship opportunities (to study in Ireland or the UK). There are plans afoot to see how a course could be made available to those people in Ireland wishing to study kitchen design.
According to Ireland's Goodbody Analytics BER Housebuilding Tracker, the anticipated number of new home completions in 2021 will be 19,500. This is still less than half of what is needed to tackle Ireland's housing crisis.
The opportunities for highly qualified kitchen designers, are vast.
First-year student Lucy Heaney, sponsored by Blanco, explains why a qualification is good for her family business and the wider industry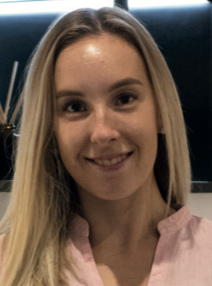 I've been working for my parents at their kitchen and bathroom showroom, [Wood-bridge Interiors, Suffolk] for just over two years now. Before that, I was pursuing a career in the hospitality sector.
About a year into that career, I realised it wasn't the path I wanted to take, so my mum invited me to work at Woodbridge, while I figured out what I wanted to do. And, I've been here ever since.
Over the past two years, I've been learning the basics of running a kitchen and bathroom business. I absolutely love what I do and it's definitely the career for me. I've been interested in the Foundation Degree in Kitchen Design for some time but wanted to get some industry experience under my belt before I applied.
The opportunity for the part-sponsored place on the course with Blanco came through at the end of the summer and, after two years of working in the industry, it felt like the right time for the next stage of my career and to formalise my learning.
The course will give me a different insight into design and will enable me to expand my skill set and understanding. Ultimately, I feel that it will also help our business, as it will look good to clients that we have a designer with a foundation degree in design.
I started on the course in October. There are four students in this year's intake – we all have different backgrounds and varying levels of industry experience – learning what motivated them to join the course has been really interesting in itself.
The course has always been delivered as a distance-learning format with occasional face-to-face residential weekends so, thankfully, Covid hasn't really disrupted things too much.
The programme is extensive and has already opened up my mind to different thought processes and aspects of kitchen design. It's given me more confidence and I've been getting more hands-on with client projects and the behind-the-scenes design process at work.
From my parents' perspective – as the owners of a kitchen and bathroom retail business – having both learnt the trade through experience, they can definitely see the benefits of having a designer with a formal qualification in the company. The course will give me a different insight into design and will enable me to expand my skill set and understanding. Ultimately, we feel that it will also help our business, as it will look good to clients that we have a designer with a foundation degree in kitchen design.
As an industry, being able to offer a professional qualification in kitchen design is invaluable. It promotes professionalism, ups the standards in the industry and creates a clear career pathway for the new generation to remain in the industry for years to come, in order to keep the kitchen world going. It will encourage more people to think of this industry as a genuine career path too.
Have you heard the latest episode of The kbbreview Podcast? It's all about creating amazing retail experiences and the lessons independent kbb showrooms can learn from the collapse of Arcadia and Debenhams.