Natalie Davenport, head of marketing, Häfele UK, sees a bright future as the thirst for home improvement – fuelled by the coronavirus epidemic and subsequent lockdown – shows no signs of slowing down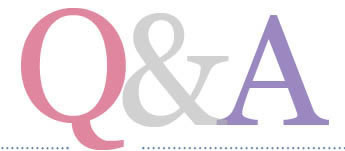 Q: Where do you think the industry will go over the next 12-24 months?
A: In 2020, businesses realised how to be more agile, prioritising how they could adapt to support their customers. As such, moving forwards there will be an increased focus on service as part of their decision making when choosing a product.
For us as a manufacturer and distributor, this means creating tools and platforms that kitchen, bedroom and bathroom retailers and studios can use to increase enquiries and sales, and to better inform customers on how to get more from their space and their budget. For example, our free-of-charge lighting design service and our new technical specification programme for sliding door gear.
Q: What do you think will be the main challenges going forward?
A: A major challenge will be achieving an in-depth understanding of how different demographics want to configure their home to cater for the changes we've made to our routines that will never switch back to pre-pandemic. Identifying efficient services and cost-effective products that enable that will be top of the agenda for studios in 2021.
As the long-term impact of Covid-19 continues to emerge into 2021, we're committed to understanding what we can bring to market to support our industry.
Q: What is your advice for retailers to make sure they thrive in the coming year?
A: Be as creative as possible. Demonstrate to consumers that you share their vision and want to help them achieve even more. We've seen an upsurge in requests for clever adaptations in houses with small footprints and the industry is being called on to add value with really innovative ideas that set homes apart from one another.
Think about products that have multiple uses. For example, our table-top swivel fittings – which double up as a sideboard and L-shaped workstation.
And don't focus purely on large-scale projects. Homeowners on a budget are looking at the small changes they can make that spruce up a space and give it a new lease of life to improve their mental well-being – changing door handles, replacing worktops and splashbacks, updating hinges and retrofitting.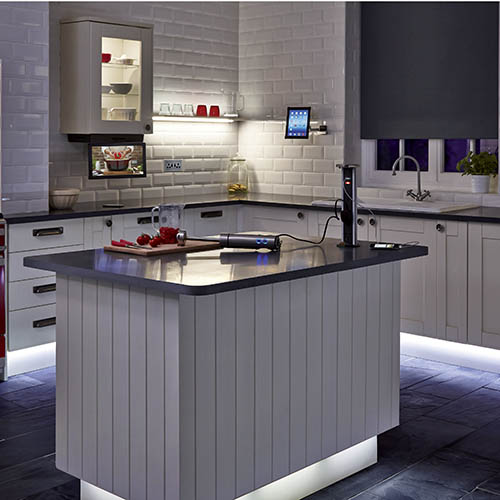 Q: How would you rate your confidence in business over the year ahead?
A: The past 12 months have taught everyone to be more risk-averse and not place too many bets – but we have a high level of confidence. Consumers have more disposable income thanks to a decrease in commuting, taking fewer holidays and a forced slow down on socialising. They're investing in their homes more than ever, and we think the market will remain buoyant in line with this trend.
Some of our customers found themselves booked up well into 2021 as early as August 2020, and this won't slow. The home-improvement industry, and kitchen sector particularly, has done better than expected in 2020 as consumers continue to prioritise creating more beautiful surroundings.
Q: What do you think will be the main areas for growth or decline in the next 12 months product-wise?
A: There has been an increased focus on the configuration of internal spaces. It's no longer enough to improve the face of a room – consumers are increasingly interested in using furniture, fixtures and fittings to make spaces work harder for them. It's because our homes became – without warning – much more multifunctional than they ever needed to be before, when we were told to immediately work, educate, exercise and socialise at home.
We also see a dramatic increase in interest for products such as sliding doors, for example, which are being used to break up and reconfigure existing rooms to give homeowners a dedicated working area without sacrificing space elsewhere in the home. Additionally, storage solutions are in huge demand.