Simon Browning joined shower brand Kohler Mira in 2009 as studio director. Prior to that, he spent 15 years as a design consultant working for agencies spanning a range of consumer and commercial sectors. He talks to Rebecca Nottingham about the bathroom industry and how smart home technology is enabling brands to push the boundaries of design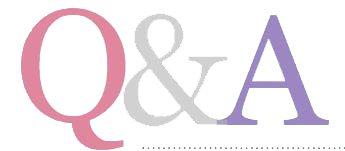 How would you sum up Kohler Mira's design philosophy?
The bathroom has evolved into a space where people want to retreat to. We're interested in the relationship between people and a space and the rituals they perform there and how they want to feel when they're going through that process. Our purpose is to enhance the everyday by bringing great design and technology through to people that's meaningful and affordable. Often, the catalyst for a new product design is to consider how existing products work and how they can be improved.
For example, we looked at the noise levels produced by electric showers and felt that they could be reduced in order to improve consumer experience. So we came up with the Mira Elite QT electric shower, which is 75% quieter than any other pumped electric shower on the market. We are committed to making things as perfect as they can be through meaningful innovation that's affordable and relevant.
What's your impression of the standard of design across the KBB industry?
Before I joined Kohler Mira, I worked as a design consultant across various consumer and commercial sectors for different companies around the world. I'd come into contact with the bathroom industry and was drawn to it because of the relationship between people, space, product and ritual. One of the things I love most about the bathroom industry is that there is so much opportunity for creativity. It also has a nice pace, an enduring quality because of the length of the home improvement cycle. Things move at a slower pace in the bathroom industry, there's more considered design, so brands are creating products that are meant to last longer. That's what I really enjoy about working in this industry, and the opportunity to contribute to it is fantastic.
What trends are specifically moving design forward?
Spaces, and the needs of the user, are changing and because of that, the bathroom sector has to consider designing more flexible configurations and means of installation. What's helping that is the way technology is being developed to be more unobtrusive, which is opening up a lot of design freedom. Hardware is disappearing from a lot of areas across the home and it will continue to happen in the bathroom.
As a result, showers are likely to grow to be more discreet and become part of the fabric of the room, unless deliberately expressive in terms of their size, proportion and detail. Personalisation that enables consumers to create a space and programme products to create an experience that is unique to them is another big trend across the home. All of these developments are being driven and enabled by the advancements in digital technology and the rise of The Connected Home.
Where does the bathroom, and specifically showering, fit in with the connected home?
Connectivity is everywhere all the time, permeating every minute of every day. Designers have to think about how someone lives, the journey they make through their day and how technology and the connected home can help them achieve exactly what they want to achieve and how they want to make it work for them. We've already seen lots of smart products come to market that are individually adding value. Right now though, we're at the point where we're seeing meshing happen. So, rather than speaking individually to an app on your iPhone, for instance, products are actually starting to talk to each other which is building a smart network that goes across the home. The intelligent piece is still to come through and on top of that is the piece of the puzzle that allows you to bring meaningful context to the way in which things work – that's true personalisation.
The connected home is a really exciting development and one that I think flows naturally into the bathroom environment and will, absolutely, touch the shower area. Fundamentally, however, these products and 'connected' features have to bring real relevance to consumers.
Apart from Mira, which KBB brands do you think are getting design right?
I think there's a lot of very good design in this industry. Often, when I think about our industry, some of the most interesting design is actually being done by brands you wouldn't necessarily think of. A lot of the good design I admire emanates from Germany and Scandinavia. We're also seeing Chinese manufacturers starting to produce some pretty novel and well-executed designs in a way that I don't think they've always been recognised for.
Although it operates on the periphery of the bathroom industry, Philips is a company with a very strong design philosophy and a commitment to innovation and design that is very human centred, which I admire. And there's the recent work Samsung has done in the kitchen space with its Chef Collection, with features that have been developed with professional insight into cooking. The brand's investment and its commitment to design really does come through in the features and the technology it is developing.
Do you think the industry has reached its peak of creativity? Where can design really go?
As studio director for Kohler Mira, I can't afford to believe the industry has reached its peak of creativity, and I absolutely don't. There's so much going on in the industry and so many trends driving change. People's expectations are growing, spaces are changing, technology is developing at a fast pace and these factors are all driving change and pushing design further.
How the shower relates to the other environmental considerations in the bathroom – such as lighting   and temperature will become holistic in terms of how you control it and make it more personal so that the experience you get will be far more multi-dimensional than it is today. That really does excite me.
We are certainly not at the peak of creativity. In fact, I'd say we're at the point of paradigm-shifting creativity enabled by technology that is really connecting with what people want.
As a designer, how do you balance creativity over commercial needs?
There's certainly a place for the artisan designer but, ultimately, good design is all about balancing creativity with commercial needs, because that's how you reach the target audience. In my studio we don't sit down at CAD stations or with sketchbooks and just create stuff that we think is cool, because that simply doesn't connect well with commercial strategy. As a brand, we have to be able to prove that we're designing something based on insight or an observation. If you've got that clarity and that focal point, then the whole process becomes a lot easier.
How do you rate the level of design skill at a retail level in the bathroom industry?
I'd say it's highly variable. Could they be more creative? Possibly. But, I believe some retailers are lacking the information they need to be able to talk about design and that is not unique to our industry at all. It's an issue we have in design as a discipline, in general. The responsibility and the onus on that has to be on manufacturers.
When we launch a new product, we have to be clear about the story behind it. Why is it better than anything else? What is it intended to do? Why was it created that way? If you, as the designer/manufacturer, can't be clear what that story behind the product is, then how can you expect the retailer to be clear in order to sell the idea to the consumer?