Compusoft has unveiled the best bathroom and kitchen projects in its new design competition for its customers.
The contest was open to designers using Compusoft's Winner or Innoplus software and, with Christmas fast approaching, the theme for the competition was 'family'. Designers were asked to enter kitchens for the whole family, shared bathrooms, and spaces that encourage time spent with loved ones.
Entries were submitted via Instagram and Facebook and the judging panel was made up of Taylist Media managing editor Andrew Davies, Compusoft managing director Alex Ainge, Kitchens Bedrooms & Bathrooms editor Lindsay Blair, and kbbreview editor Rebecca Nottingham.
The best kitchen came from Nita Designs in South Africa.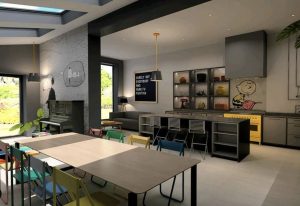 "There were so many great family kitchens to choose from but this one really stood out as simply being lots of fun and perfect, happy, family space," said Andrew Davies. "We love the use of colour and quirky artwork combined with well thought out practicalities and any family would love to hang out there. Well done!"
And the best bathroom came from the Tap End in South Wales.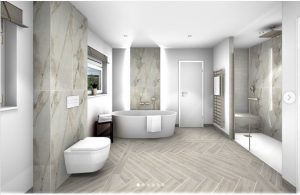 "Some amazing and striking bathrooms came through in the entries, but this one really felt like a tranquil and calm space that all the family could use. The use of subtle colours and accents in the materials is excellent and it's just one of the bathrooms that you wish you could crawl into the picture and use. Congratulations."
You can see all the entries on Facebook or Instagram by using #csdesigncomp and both winners will receive a hamper to enjoy over the festive period.
https://www.instagram.com/explore/tags/csdesigncomp/