Smart technology is everywhere at this year's Consumer Electronics Show (CES). Normally held in Las Vegas, this year the tech event is taking place online only on January 11-14.
While Samsung is always a major exhibitor with its TV and CE products, its offering for CES 2021 included its latest smart-home appliances.
These included the Bespoke 4-Door Flex refrigerator, which allows users to choose from a wider range of colours and finishes while offering flexible storage. For 2021, the model also gains an all-new Beverage Centre.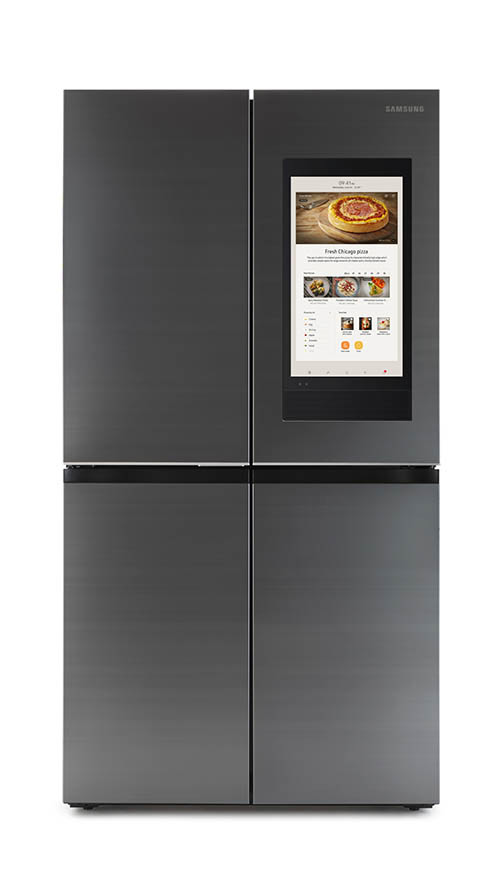 It also showcased its Family Hub refrigerator for 2021, which offers flexible food management and a customisable 21.5in LED touch-screen. This is said to provide seamless inter-device connectivity for cooking, entertainment and messaging.
Also shown was its WF8800A front-loading washing machine, which features a Smart Dial that learns a user's preferences and will suggest the best choice of cycle for each wash. Samsung describes it as offering a "smarter, more intuitive and less stressful" laundry experience.
LG meanwhile used CES for the global debut of its Furniture Concept Appliances, which can be customised to suit the individual user's tastes. LG says that they can be configured to blend effortlessly into any home environment thanks to a diversity of luxurious materials and modern, understated colours that can be mixed and matched as desired to suit the individual's personal tastes.
To lend the range a premium look, users can choose finishes such as stainless steel, glass, metal and Fenix – a fingerprint-resistant material with advanced coating technology designed by Arpa Industriale in Italy.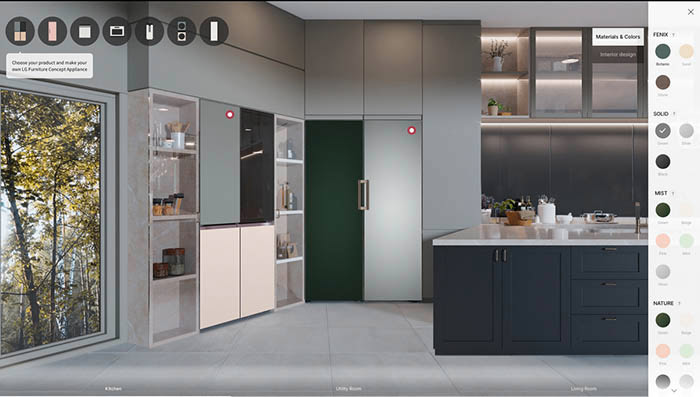 Included in this collection of appliances are the InstaView Door-in-Door fridge and freezer, microwave, dishwasher, water purifier, WashTower and Styler.
LG also took the opportunity to introduce its latest InstaView fridges, which use UV light to reduce the bacteria in the water dispenser. It also incorporates a larger translucent glass panel in the door that illuminates when you knock on it, so you can see the contents of the interior without having to open the door, thus minimising the loss of cold air.
KBB brands were determined not to be left out and Kohler presented its Stillness Bath, Innate Intelligent Toilet and Touchless Bathroom Faucet.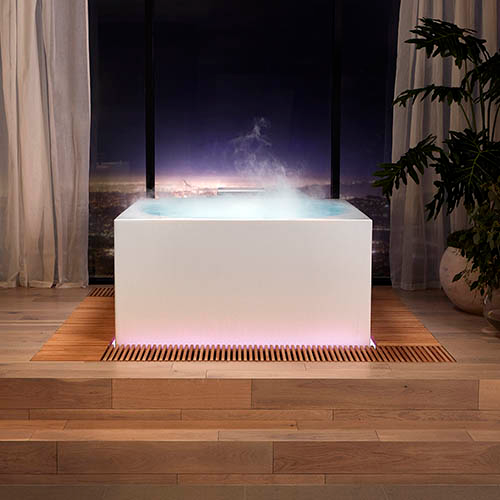 The Stillness Bath is said to draw its inspiration from Japanese forest bathing, or shinrin-yoku. It uses water, light, fog and aromas are used to create a "journey for the senses", transforming the bathroom into a spa-like experience. Water fills from the bottom and overflows into a Hinoki wood moat, full-spectrum lights surround the bath and fog envelopes the surface of the bath. Essential oils can be added.
The Innate Intelligent Toilet offers all of the features of the brand's intelligent toilets but at a more affordable price point. It has a heated seat, auto open and close function, intuitive remote control and a personal bidet mode.
Finally, Kohler's Touchless Residential Bathroom Faucet offers hands-free activation to improve hygiene in the bathroom.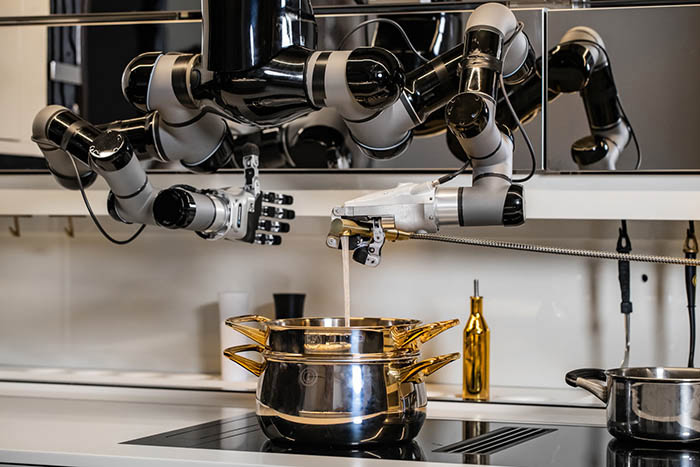 Also in the bathroom, Toto showed a concept toilet that checks the user's health every time it is used. It uses sensors to assess the user's health by analysing their faecal matter. Readings are also taken from the user's skin where it comes into contact with the seat. Toto also provides an app that will then help track the owner's health and recommend appropriate changes to their lifestyle.
And finally, if only because CES would not be CES without some cutting-edge tech that is a little bit "out there", robots were also in evidence for 2021. Samsung showed a range of robots to help us humans with our household chores, while Moley showed a fully robotic kitchen, featuring a pair or robotic arms (pictured) that will take over the cooking for you.