Daniel Kirkbright, training manager at Virtual Worlds, shows us how customising shower fittings can create the bespoke setup your customer longs for.
The problem with a lot of CAD software programs is that using hard-modelled objects is often the only available option, which offers little or no flexibility in your design.
In a perfect world, your design system will allow you to visualise exact layouts of every element of the room no matter their physical qualities. The hard-modelled shower hose, for example, is a well-known failure when it comes to visualising a flexible product in CAD. It is simply impossible to position the connected hose ends as required and that is a real cause of concern relating to misrepresentation.
Tailored design solution
The Virtual Worlds innovations team has delivered an amazing design solution for this shower hose conundrum. A newly developed physics engine was the breakthrough to see shower hoses behave as they would in real life. Now you can match a shower slide rail kit to a wall outlet, exposed shower mixer or bath shower mixer and the flexible hose allows you to accurately position every aspect of the shower kit layout.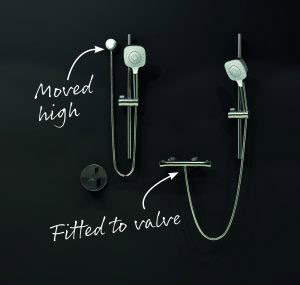 The simplest way to work with dynamic hoses:
Insert the slide rail kit first.
If required, 'Replace' the wall outlet with the valve of choice.
Press the 'Alt' key to suspend the group while moving the rail, valve, or wall outlet.
To see a demonstration on how to use dynamic hoses in Virtual Worlds, view our short Design Hacks video below.
---
---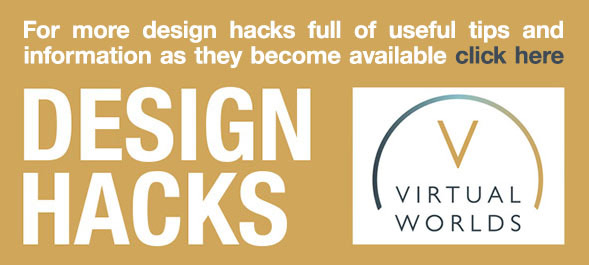 For more information, please email [email protected] or call 01908 663848.