The Kitchen Bathroom Buying Group (KBBG) has launched a new website to help retailers find the information they need abut the organisation.
The new website from the buying group, which is part of European kitchen and bathroom buying group Der Kreis, explains the benefits of KBBG membership and makes it easy for independent retailers to get in touch with the group a time when face-to-face meeting are difficult.
The site includes an introductory video, giving further insight into the aims of the group, along with a selection of FAQs. It also contains all the latest news and events from the group.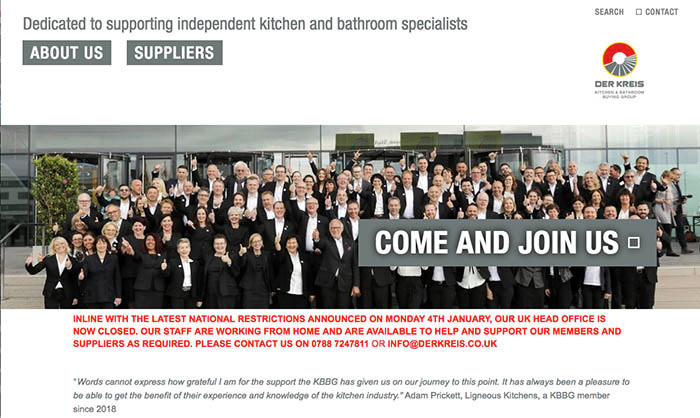 The new site details all of the buying group's suppliers in a special section that is split into kitchens, appliances, bathrooms and support services.
KBBG managing director Bill Miller said: "The launch of our new website couldn't have come at a better time. Much of our business is based on face-to-face meetings with the KBBG sales team visiting KBB showrooms up and down the country. But while this has been difficult for much of the last year, we wanted to ensure that our online presence is strong, so that independent retailers can realise the benefits and easily find the information they need about our buying group.
"We worked hard on the design and development of the new website to ensure that it is on-brand, easy on the eye and informative. We hope it will be a useful tool for both prospective and current members of the KBBG."