Wave Kitchen Products (WKP) has revealed it is targeting the UK for growth, following a successful first showing of its extractor hoods at kbb Birmingham this year.
The Dutch manufacturer has partnered with Keller Kitchens to increase its brand awareness and drive orders in the UK through the Dutch kitchen manufacturer's retailer network.
The decision follows the success of its Wave Design brand in Holland and its expansion into other key European markets in Germany, Luxembourg, Belgium and Scandinavia.
Commenting on its decision to enter the UK market, managing director Vincent van den Berg said: "We identified the UK as the best country after our success in Germany, Luxembourg and Belgium. We have a lot of contacts, and Keller Kitchens is well established in the UK and they love our products and said that there is a big market in the UK. So they confirmed what I'd already thought. Having a business partner like Keller, who knows the way already in the UK, has made it easier."
The company reported turnover of €2.5 million (£1.9m) in 2015 and has seen revenue increase to €3.5m in 2016 so far. It said it is confident of reaching €4m by the end of the year.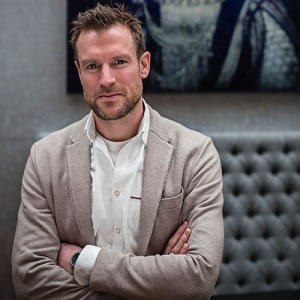 When asked about the company's strategy, van den Berg stated that its 'lamp' extractors [which are designed to look like a lamp] and plasma filters bring something new to the UK market – "nobody has it".
He added that the benefits of a plasma filter exceed the commonly used carbon filters and WKP said that it is already seeing growing interest thanks to this technology, which van den Berg claims can last around "10 to 12 years, maybe longer".
WKP switched from being an importer of brands such as Elica, to manufacturing and exporting its own brand in January last year.