Daniel Kirkbright, training manager at Virtual Worlds, explains how its software allows you to make easy adjustments when adding windows to sloping ceilings.
At Virtual Worlds, we understand that not all rooms are the same. As a designer, you'll often have to make clever design choices around awkward spaces, such as adding roof or dormer windows to a sloped ceiling. And making adjustments to fit the space is incredibly easy with Virtual Worlds.
Firstly, you can create any number of sloping ceilings or angles to a room, which can be changed at any point in the design process. Then, as required, you can add as many windows and mixes of roof, dormer, and standard windows as required.
Adding windows
Just like adjusting the slopes of a ceiling and wall, window lay can be edited in a variety of different ways, even after they have been inserted. An additional feature of Virtual Worlds is being able to control the recess depth of a window – handy when creating a deep dormer window, for example.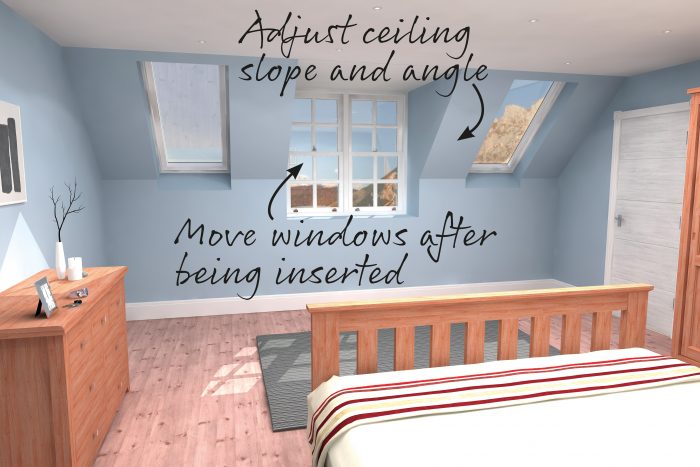 Window styles can be edited, too, adding glazing bars, leaded glass, obscure glass, or stained glass. Furthermore, window ironmongery can be added, along with sills and vents, making a base model window have many different looks.
In case you needed to test the design a little, each window has animated opening sequences that match the opening mechanism you've selected. Virtual Worlds gives you the confidence to design exactly to your customer's requirements.
To see a demonstration on how to add windows to any type of wall or ceiling in Virtual Worlds, view our short Design Hacks video below.
---
---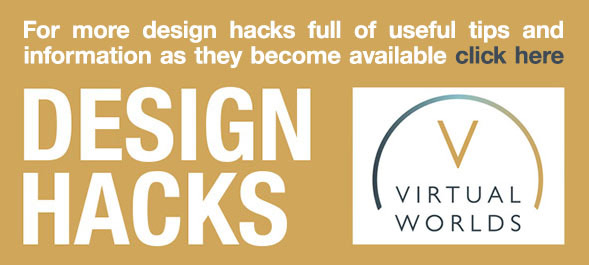 For more information, please email [email protected] or call 01908 663848.
Virtual Worlds is revolutionising retail with innovative, technology-led solutions, and the only brand to offer immersive virtual reality systems – namely '4D Showroom' and '4D Theatre'. No gimmick, 4D is a game changer that has seen retailers realise a 20% uplift in average sales value compared to 3D presentations. Virtual Worlds are dedicated to championing kbb retail. A licence for Virtual Worlds is your gateway to technology and business services which will make your showroom a success.