Luxury accessories specialist Bathroom Origins has launched its first virtual showroom to showcase its latest collections.
The showroom is an ultra-realistic recreation of an actual setting in the heart of London's Whitechapel, created in partnership with Virtual Worlds.
The new virtual showroom, accessible via its existing website, features a collection of industrial-style bathroom displays with a contemporary East London vibe. Each room has a selection of Bathroom Origins' luxury products coupled with designer sanitaryware, fixtures and fittings.
Bathroom Origins co-director Sofia Charalambous said: "As many of our customers have turned to digital technology this past year, it makes perfect sense to showcase all our latest collections online in true-to-life bathroom displays. This way, you can enjoy a new, immersive experience as you virtually browse our carefully curated collections of design-led bathroom mirrors, superior storage solutions and must-have accessories."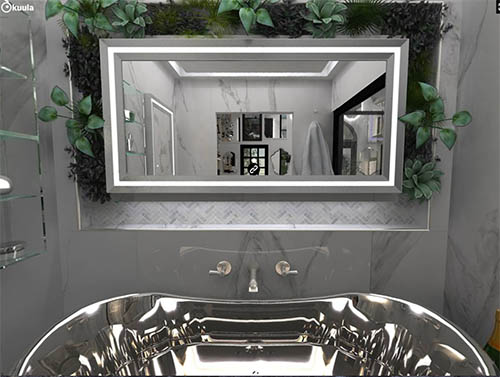 Navigation is said to be quick and easy and visitors will be able to take the virtual tour or 'take a look around' where they can hover over links to see the name of, and more information about, every product on display, as well as the price and where to buy it.
Charalambous said of the virtual showroom: "In partnership with Virtual Worlds, we have produced a sensory journey in a cutting-edge designer space for those who are ready to explore our new digital reality. As a result, we can now easily reach a far wider audience online, both nationally and internationally."