'You've got to sell the cheapest or be totally different'
 Nominated for last year's Retailer of the Year award, Reflections Studio claims to be a 'lifestyle centre' offering a five-star service. Francesca Seden travelled to Dorridge in the West Midlands to meet commercial director Sunisha Virdi and her brother, sales director Gurdeep Virdi, to find out what makes their showroom better than the rest
"Why think like everyone else? Design is not just what it looks and feels like. Design is an emotion that brings a chain reaction begun by you and created by us."
When you visit the website of Midlands-based luxury retailer Reflections Studio, these words greet you as you enter the site. And while the quote might seem pretentious, after meeting the team, you understand just what they mean. Their passion for design, and commitment to looking after their customers, quickly becomes apparent.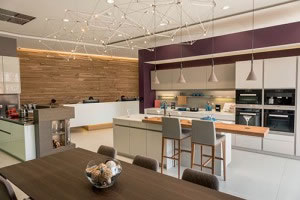 Situated near Solihull, in the small town of Dorridge, the Reflections 110sq m 'lifestyle centre' opened last January at a cost of around £150,000. Boss (and dad) Kad Virdi, along with his children Gurdeep, Sunisha and operations director Sukhi, run the business, which also includes Reflections' flagship showroom in central Birmingham. This, I am told, is also in the process of being transformed and updated.
As well as its kbbreview nomination, the studio has won a number of other awards, and has earnt itself a good reputation, with 85% of its customers returning and 45% coming recommended, according to its website. And it's easy to see why. When I arrive at the spacious, well thought-out showroom, I'm greeted warmly and offered a cup of tea before we sit down for our chat…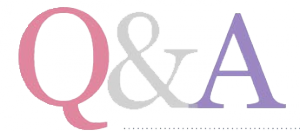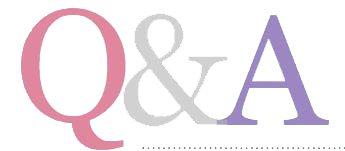 Q: What is a 'lifestyle centre' and how does it differ from an ordinary showroom?
Gurdeep: We do things differently. So when we opened this new showroom, we didn't just want a traditional setting, with five or six bathroom displays. We wanted to create a living environment. So somebody could walk in and imagine it to be someone's apartment.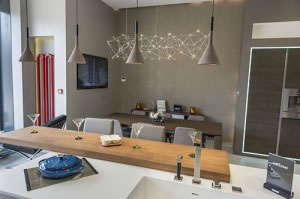 Sunisha: To help them really envisage what a home or apartment could look like. It's about the details really and we've tried to be quite clever about how they understand the concept.
Gurdeep: Our customers don't want to see 10 different kitchens in 10 different colours. They want inspiration – a showcase of what can be achieved in a living space. This is more of a complete interior design concept.
When we specify projects, we'll also have input with the soft seating, dining areas and lighting because, at the luxury end of the market, that's what our clients want. They want everything harmonised together and it's often also more about spatial planning.
Sunisha: They definitely want more suggestions from us in terms of colours, what doors they should have, and what floor tiles and so on.
Q: And how important do you think it is that other retailers take this approach?
Gurdeep: You have to differentiate to stay ahead in the market now. It's competitive and you have to have a unique selling point. The way we looked at it in 2010, when we started this process of transformation, was that you've either got to be a cost-cutter and sell yourself on being the cheapest or, to make a decent profit, you've got to offer something a bit different. And in order to be different you have to be totally different. The experience has to be completely different – from the layout of the showroom to the music that is playing. It's not only about what you see, but what you hear, what you smell, and the whole environment.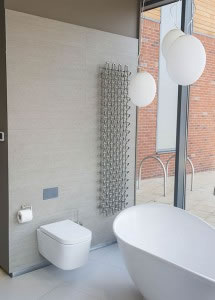 Sunisha: Another general trend we've found is that the client is more educated as well. They are a lot pickier now. They don't just necessarily want the 'cheapest fit will do'. It's important that retailers know that. That's not how people feel anymore.
Q: Do customers on smaller budgets appreciate the value of what you offer?
Sunisha: Absolutely. It's one of our aims to educate customers when they come in to help them understand the differences between a kitchen from one of the sheds and one that we supply. And someone said to me that this place helps them to focus, because there isn't too much going on.
Q: Tell me more about the thinking behind the layout of the showroom…
Sunisha: We didn't want it to look like a showroom. We could have had six small kitchen displays or four medium-sized kitchens, but that's not where we wanted to take it. It had to feel like home. And it's actually quite clever, because people might come and say 'you've only got two displays', but when we start getting into the nitty-gritty of it, they turn round and say, "we couldn't take more than two displays".
Because they're well thought-out and in such a way that it allows the customers to understand exactly what they're getting from a kitchen from us.
Gurdeep: Less is more. Why do you need four or five displays? If the designer or presenter is doing their job properly, they shouldn't need it. It's almost lazy to have so many kitchen displays. It's the attitude that you as the customer comes in, and you just choose what you want. Whereas, if you are at this end of the market, it's all about our opinion, and what we have. We need to know the latest trends, which is why we were at the Salone del Mobile show in Milan.
Sunisha: What we find, with our clients particularly, is that they want debate. If they want something and I advise against it, they want to know exactly why I've advised against them. So it's an interesting process, but also a long one, that we go through with the client, because we're working very closely with them to get it exactly right.
Q: What brands do you stock and why?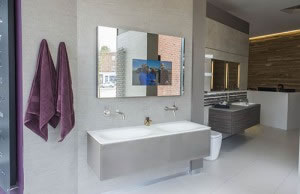 Gurdeep: It's all about focus. Back in 2010, we used to sell loads of kitchen brands and loads of bathroom brands, but we were just an OK customer to each of them. The only way to compete and grow your business is to be smart and pull the customers to your suppliers. With Leicht, we have a great working relationship.
Sunisha: And then those brands invest with you as much as you do with them. That's why we really honed in on the brands that we wanted to work with. Each has their own speciality, and they're each the best at what they do.
Gurdeep: And also, I think the days of suppliers just coming in and dropping off a brochure are gone. It's all about partnerships. It's not just a half-hour meeting, it's four or five hours now.
We have one of the best relationships with Dornbracht and it's all about respect. And they're not just talking about their products, but how they can help us to develop our business and get into new markets.
Q: I understand that Dornbracht and some other German brands are available on Reuter's bathroom website much more cheaply than some retailers can buy them. Is that a problem?
Sunisha: It's not really a problem for us. I believe they're aware of it and want to tackle it in their own way, because it can be unfair to some retailers. Just because I haven't had a problem with it, doesn't mean someone else won't.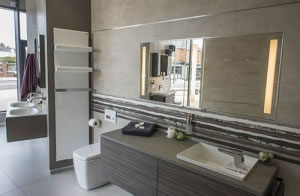 Gurdeep: But I think the ones that are more affected by problems like this, and I hate to say it, are the lazier retailers out there. The ones that say 'pick and choose what you want'.
When customers come to us, they're not just coming for a Leicht kitchen, they're buying into the Reflections brand as well. And they're not just buying a Dornbracht tap that they could also get online. Some people are simply shifting products, rather than selling a whole design concept. And while I sympathise with them, I think they just have to adapt their business model accordingly.
Q: How did it feel to be nominated for the kbbreview Retailer of the Year award? What does it mean for your business to have that sort of recognition?
Gurdeep: Considering it was the first time we've entered, it was great to be nominated. And it's a great PR tool. You have something in the window, and again, it's another thing that makes us stand out. It's another bolt-on to our business and gives people confidence that we really know what we're doing. We'll enter again next year, and maybe we'll win!