Daniel Kirkbright, training manager at Virtual Worlds, tells us how using the 'Material' feature allows designers to create bespoke and realistic models.
Whilst it's critical for designers to understand their customers' design brief, it's also important for the customer to know that their design will match what they see in real life. That's why we have the 'Material' feature in the Virtual Worlds software.

The models within the brand catalogues have their materials set to represent the real-world product but when it comes to generic models, the user has additional options. The Virtual Worlds 'Material' changes is a design customisation option built into the software which allows a user to manipulate the substance of a generic model in a design, so it better reflects the reality of a product or object.
For example, a user can insert tiles made of a ceramic material and change this to be glossy or polished. This will then mean tiles in either renders or 4D virtual reality are shown with the new material or finish and are better suited to match the exact product in real life. So, you can rest assured on the accuracy of the models in your design and avoid any unexpected customer complaints down the line.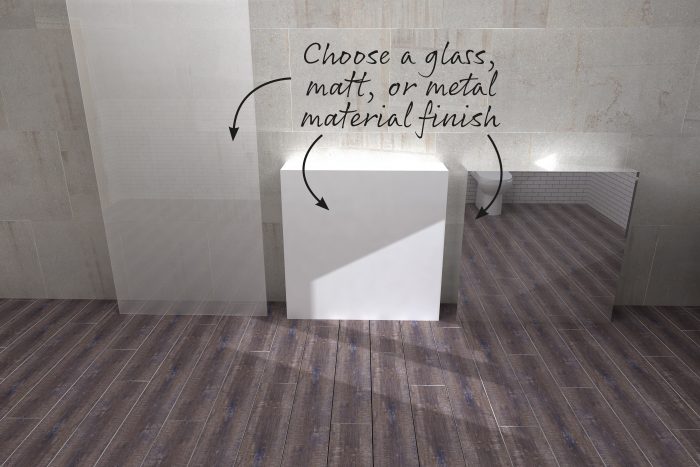 Additional benefits
A designer can also use the 'Material' feature to completely change objects and models, such as converting a solid wall into a transparent glass screen to create a bespoke shower enclosure. And a designer can use this method of model manipulation, along with others in Virtual Worlds, to create new models and finishes entirely. This means your library of available design content and possibilities in design is expanded significantly. Ask yourself whether or not your design software can offer you this level of customisation.
To see a demonstration on how the 'Material' feature is used in Virtual Worlds, please view our short Design Hacks video below.
---
---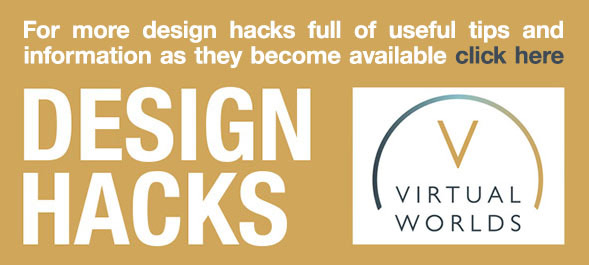 For more information, please email [email protected] or call 01908 663848.
Virtual Worlds is revolutionising retail with innovative, technology-led solutions, and the only brand to offer immersive virtual reality systems – namely '4D Showroom' and '4D Theatre'. No gimmick, 4D is a game changer that has seen retailers realise a 20% uplift in average sales value compared to 3D presentations. Virtual Worlds are dedicated to championing kbb retail. A licence for Virtual Worlds is your gateway to technology and business services which will make your showroom a success.