UK shower tray manufacturer JT has launched a new addition to its range.
The company claims Evolved by JT is a first in the market, fusing both tray and wet-room concepts.
At 25mm deep, the product has been designed to incorporate the simplicity of installing a shower tray with the look of a modern wet room.
JT has been a key player in the shower industry for nearly three decades, from the first tray on legs to the launch of the revolutionary JT40 and low-profile JTFusion.
This next-generation product features a new waste solution, powered by an exclusive partnership with waste manufacturer Wirquin.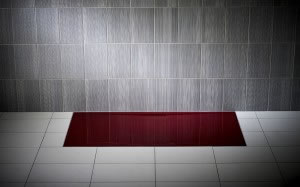 Evolved by JT, it is available in five colours – sage green, mistral grey, Malbec red, pastel blue and astro black, as well as gloss and matt white.
"We are exceptionally proud to bring a new era of shower tray design to market," said Paul Crossley, managing director of JT. "Evolved by JT, it is the result of a significant investment in time, design and production technology. Our latest addition to the JT range is a 25mm tray that has the look and feel of a wet room, but with the functionality and quality of a JT shower tray.
"Our brand reputation is built on quality and innovation, which we are really proud of. It is the first tray that has been designed with a fully integrated, purpose built low-level waste system created in a joint venture with Wirquin. Both companies have invested countless hours in research, design and development to bring this sector first product to market."