Virtual Worlds introduces a new software update that features real-time rendering for faster, more accurate designs.
A real frustration for a lot of designers when using design software is not being able to see lighting or textural effects without rendering the design. And this takes time. So, at Virtual Worlds HQ we've put our best people on the case to develop the new and exciting upcoming major update, Virtual Worlds Professional Version 8, due mid-2022.
Version 8 will feature an exciting new graphics engine that provides real-time rendering in a level of detail never seen before. Essentially, the engine injects energy into the design where texture, light, reflection, shadow and sheen show their effect on the room as it is being constructed.
The customer benefits
Bringing the design to life and ensuring buy-in from your customer early in the process gives you that peace of mind, making it simple to identify and rectify any issues with the specification that may otherwise result in product returns.
This is about as real as CAD gets. Think about woodgrain depth in furniture coming to life, or lighting schemes being adjusted in front of your customer's eyes.
So why not banish the time-consuming 'trial and error' process of generating photorealistic renders of your kitchen and bathroom designs for good, and think about how Virtual Worlds Professional Version 8 can really do your designs the justice they deserve?
---
---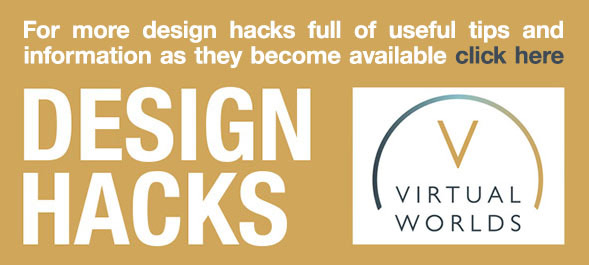 For more information, please email [email protected] or call 01908 663848.
Virtual Worlds is revolutionising retail with innovative, technology-led solutions, and the only brand to offer immersive virtual reality systems – namely '4D Showroom' and '4D Theatre'. No gimmick, 4D is a game changer that has seen retailers realise a 20% uplift in average sales value compared to 3D presentations. Virtual Worlds are dedicated to championing kbb retail. A licence for Virtual Worlds is your gateway to technology and business services which will make your showroom a success.