Virtual Worlds explains why the 'Wall Splitting' function in its design software is the feature most frequently requested by KBB retailers and designers.
While you may be using Virtual Worlds for creating single room designs, you may not be aware that it is simple to create multiroom layouts, such as an en suite within a bedroom, or even a complete floor plan.
To create a multiroom design, you begin by plotting out the whole area in the 2D Sketchpad as you would with a single room design. The partition walls and doors are then added in the 3D view.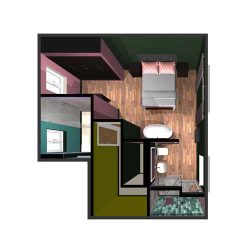 For those not in the know, you may struggle using an old makeshift workaround by adding in 1mm thick cubes to the walls you wish to paint in a different colour. This method, however, is time consuming and still doesn't allow you to create a 2D elevation of each wall. 'Wall Splitting' is the solution.
Wall splitting
This is done back in the Sketchpad where you originally created the floor plan. Here, you edit the floor plan and use the 'refine' tool to position the split in the wall. The split should be aligned with the partitioning wall. This process is also easy to amend, so regardless of any changes the customer makes to the design, wall splits can be easily updated.
There's a good reason why the wall splitting function is so highly requested. You can easily create multiroom designs and full floor plans, all with their own materials, colours, and individual room 2D elevations.
---
---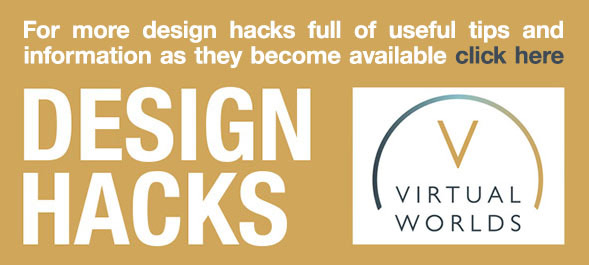 For more information, please email [email protected] or call 01908 663848.
Virtual Worlds is revolutionising retail with innovative, technology-led solutions, and the only brand to offer immersive virtual reality systems – namely '4D Showroom' and '4D Theatre'. No gimmick, 4D is a game changer that has seen retailers realise a 20% uplift in average sales value compared to 3D presentations. Virtual Worlds are dedicated to championing kbb retail. A licence for Virtual Worlds is your gateway to technology and business services which will make your showroom a success.