'We're not feeling the pinch like others are…'
With new UK headquarters and ambitious growth plans, including a flagship London store, Italian appliance brand Smeg is on the up. Sean Hannam speaks to managing director Mike Giddings
When kbbreview turns up at the new, minimalist Smeg UK offices in Abingdon, near Oxford, we are welcomed by a message written in chalk on a retro FAB blackboard fridge in the reception area.
It's a nice gesture, befitting a brand that has a quirky approach to the market, with striking product designs that stand out from the competition.
"We've tried really hard to show the warmth and openness of the brand – I think we're a lovely company to deal with," says managing director, Mike Giddings (pictured) – a friendly, soft-spoken Welshman who has a one-off Smeg FAB fridge in his office, emblazoned with the Welsh flag and its dragon motif. You could call it his dragon's den.
"There have been a lot of changes over the past few years – we have a young CEO, Vittorio Bertazzoni, who's brought a freshness to the brand in terms of product development and its personality, which runs through into the UK. Ten years ago, we were probably seen as a little bit detached from the marketplace – maybe even aloof."
This friendly and open approach has obviously paid dividends. Smeg UK has enjoyed good growth over the past few years and has ambitious plans for 2016 and beyond.
Before the end of this year, as part of a £10 million investment, it will open a 6,000sq ft flagship store in central London – kbbreview has seen the plans, but we are sworn to secrecy – and it will convert the downstairs of its Abingdon HQ into an area called The Atrium, featuring two cookery school areas and an amphitheatre.
"We need to hang out with our consumers more and we need to educate and inspire them," says Giddings. "I don't know many companies of our size that have that commitment to the industry and to the UK."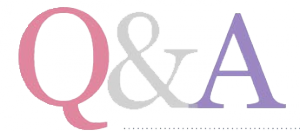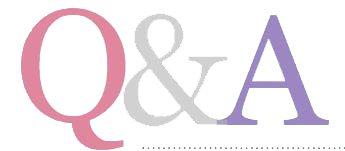 Q: The past few years have seen Smeg do well, haven't they?
A: It's been building up over a period of years. In a word, it was down to investment. When the recession hit, our factory continued to invest in systems and new products. We've been prolific.
The foundation of everything we've built over the past few years has been new products, but we've continued to invest in other areas – like the new building you're sitting in now. We moved in here in September/October last year. We bought the building. That was one of our objectives – to have our own identity. We've got lots of plans for it. It's been a massive boost for us. We were struggling for space for a while [in the old offices] and we were ready to invest in other areas.
In February, we went live with £200,000 worth of new computer software to support the business and we've doubled our warehousing space in the past two to three years to 150,000sq ft. We've got a [distribution] hub in Coventry, which has allowed us to deliver to more customers more often and we've doubled the staff that we had in 2008/9.
We've increased investment in every aspect of our business. The opportunity is there and we're trying to grasp it. We can carry on growing until we hit the ceiling, but, in the meantime, we want to make sure that we keep the business we've got. We've made sure that we've invested in the right areas to support the growth we've been having.
Q: Do some people think the FAB fridge is all that Smeg does?
A: Five or six years ago, I would definitely have said that was the case, but we've made so much ground on the rest of the range – cooking, in particular. Of course, the FAB refrigeration is a fantastic asset for the brand – there are very few products that you can say have genuinely changed the industry, but the FAB fridge has. It has helped us to build a very aspirational brand on the back of it, but there's far more to Smeg than just FAB refrigeration. We have 900 products in the range.
Cooking products are at the core of our range – be it built-in or freestanding. Our range cooking business has grown phenomenally. We've had tremendous success since we introduced the Victoria, which has more of a retro look. We've always had a pedigree of making good range cooking products, but the missing link was the traditional range cooker. It's a very lucrative market in the UK and we're catering for that sector.
Q: How is your business with kitchen studios?
A: We've grown in the kitchen studio business, but most of that growth has come through our distributor network. Now that we support our distributors better and we have better products, we are finding that our kitchen studio business is growing. As a sales team, we only have so much ground that we can cover and a lot of kitchen studios prefer to buy from a distributor, because they want a one-stop shop and they want the product available quickly.
Q: What's your take on the UK white-goods market? Is it tough?
A: We're in competition with everyone, but there's no direct competition to Smeg. Clearly, the market is not as buoyant as it was 12 months ago – it doesn't feel as positive – but, as a relatively niche brand, we're managing to find a lot of opportunities out there. We're not feeling the pinch in the way that maybe some of our competitors are. Our cooking products are doing very well and we've had a huge amount of success in the past year or two on American side-by-side fridge-freezers. There's not a weak area in our product range.
Q: Who do you see as the typical Smeg customer?
A: For us to categorise a consumer, is quite difficult. We're an aspirational brand and we feel we compete in the luxury goods market. We're not just competing against other appliances, we're competing with holidays to Dubai, Ping golf clubs or Jacuzzis. There is a need for a brand like Smeg. We have a clear identity and we know where we want to go next. Look at the interbreeding and the blending of brands that's going on in the marketplace – it's causing a lot of confusion for people. Retailers trust us and we are seeing the support from the trade because of it. We survive by being different.