'Everybody's trying to be like Gaggenau, but nobody can'
Luxury appliance brand Gaggenau is celebrating its 333rd anniversary this year. Tim Wallace asked head of global brand, Sven Schnee, what sets it apart from its competitors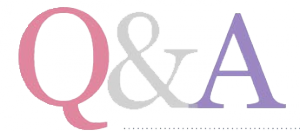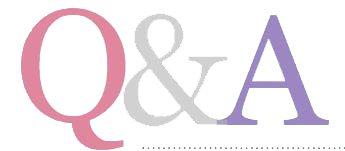 Q: There are changes happening at the top of the appliance market – Franke has just launched a limited range appliance offering, for exclusive outlets only, and KitchenAid from Whirlpool is just being relaunched complete with a new Wigmore Street showroom. What's your view on these changes from big, well-financed groups looking to take some ground from Gaggenau?
A: They do a fine job based on their philosophy and their positioning and we do a fine job based on our philosophy and our positioning. Everybody's trying to be like Gaggenau, but nobody can. Would you consider Louis Vuitton to be a competitor to Marks and Spencer? You wouldn't. So Miele might do the Gaggenau product job, but they'll never ever be able to have the Mona Lisa.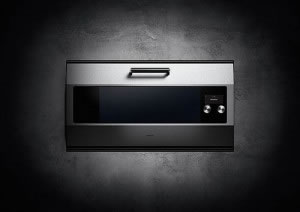 I heard something nice from a Finnish dealer recently. He said he walked round our booth [at EuroCucina] and all of a sudden became aware that Gaggenau doesn't need product to be Gaggenau. You don't see any product on [the outside of] our stand, but it still feels like Gaggenau.
We're such a tiny niche player and we're satisfied with that. We don't want to run the universe and take over the entire appliance market. We're happy to have a nice, decent, genuine evolution. If somebody wants to travel the same path, they might. It's good to have competition. What they do keeps us awake. For me, there are two values in life – to be authentic, to be true to yourself. And secondly, respect everyone. Whatever question they have for you.
Q: How's business in the UK?
A: The UK is a very impressive market for Gaggenau, both for the market culture, the educational level of our consumers and the maturity of the market. But I'm not interested in selling, I'm interested in convincing. Don't push, create pull – and pull comes from emotion. And emotion comes from inspiration. There's tremendous evolution in the UK. We've had a growth far above average for Gaggenau. The UK for me is the most perfect country in Europe, because we focus first-hand on the real investors and they generate the maximum money for themselves first and for the consumer. A structure like that doesn't exist anywhere else in Europe.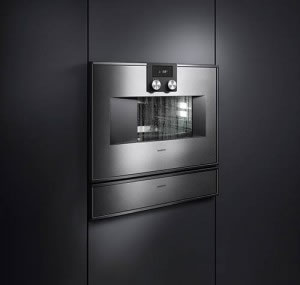 Q: To what extent does the type of customer who buys from Gaggenau dictate your strategy?
A: We have two very important consumer mind-sets. One is the connector who's very interested in being acknowledged and always looking for the most bespoke products in terms of design and performance, but he doesn't operate it himself. He has a chef at home.
The second mind-set is the cultural connoisseur who wants to improve his skills, and wants deep knowledge of what works. Once he's done that, he invites you over to share this perfection.
The challenge for our dealers is to understand to which mind-set their customer belongs. I'm very happy to be in high-end studios in the UK, because they can get the emotion across to people. The internet wouldn't do that and the Internet of Things wouldn't do that either.
So we need to remain a brand of humans. We add on connectivity, but for us it's not the primary issue. For us, it's a tool for doing online inspection services or concierge services, to do software updates, to do remote diagnostics. But it might not mainly be about the automation of cooking processes, because you can't claim to be interested in culinary culture and then replace it by machines.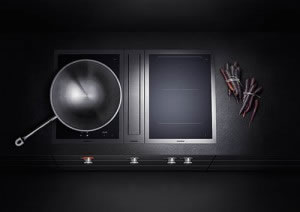 Q: How are you reacting to the changing ways in which people shop – the increasing use of social media for example?
A: We've been on Instagram and Pinterest for a few months. To me, this inspiration by pictures is very interesting. But again, I'm trying to convince you that human interaction is key and social media can't do this. Social media can be an add-on, it can be a base we can work from, but it can't replace that.
The ideal website for me is a black screen with a phone number. You can give me a call and say, 'hey I'm interested in Gaggenau'. And I would say, 'cool, I'll come over, I have two hours to spare, I'll bring wine and food and let's talk.' And afterwards the universe opens up.
Q: How do you transmit that passion to your retailers?
A: For sure, they are entrepreneurs and have to make a living. But the less you talk about sales, and the more you talk about emotion, the more consumers will want to buy. It's a different way of getting there.
Q: Why have you only just decided to embrace social media?
A: Because for a long time I was reluctant, having the fear that we might lose people's emotions. In the meantime, our website is so strong, with its essays on culture and lifestyle.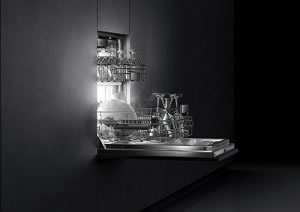 Social media might take over your own business. Social media might jeopardise your strategy. It might counteract your emotional approach. Because social media is dominated by everyone. A luxury brand needs to have one person setting the framework.
We can't always be the most disruptive company in terms of innovation speed, because we can't change our ovens every six months. We do it every 30th year – it's like the Land Rover Defender. So disruption or innovation isn't only products, it can be our booth or a showroom. It can be one discussion, it can be innovative, I can inspire you. There are a lot of ways to talk people into Gaggenau without suffering from 'must-have' innovation. This is a challenge, because we need to stretch Gaggenau across lifestyle and culinary culture.
Q: How important are themes of personalisation and individualisation to Gaggenau?
A: It's a very important topic. You have more mobility now, so a huge kitchen like Boffi, fully loaded with Gaggenau, will always exist, but we need to have second lanes to drive on. And this is modularity, flexibility and smaller cavity sizes for single ovens. Because in 10 years' time, 50% of the global population will be living in single households.