Three KBB companies have been selected for the Queen's Award for Enterprise 2022. Armac Martin and Roman have been recognised for their achievements in International Trade, while in the Sustainable Development category, The Used Kitchen Exchange was recognised.
The Queen's Award for Enterprise acknowledges the best organisations in the UK that have done exceptional work in innovation, international trade, promoting opportunity (through social mobility) and sustainable development.
As part of The Queen's Award, the awarded businesses will be invited to attend a Reception at Buckingham Palace hosted by HRH The Prince of Wales.
Roman has won the Queen's Award for International Trade for a second time. The Newton Aycliffe, County Durham, based bathroom manufacturer has said it has done significant growth in the UK and international sectors over the last five years.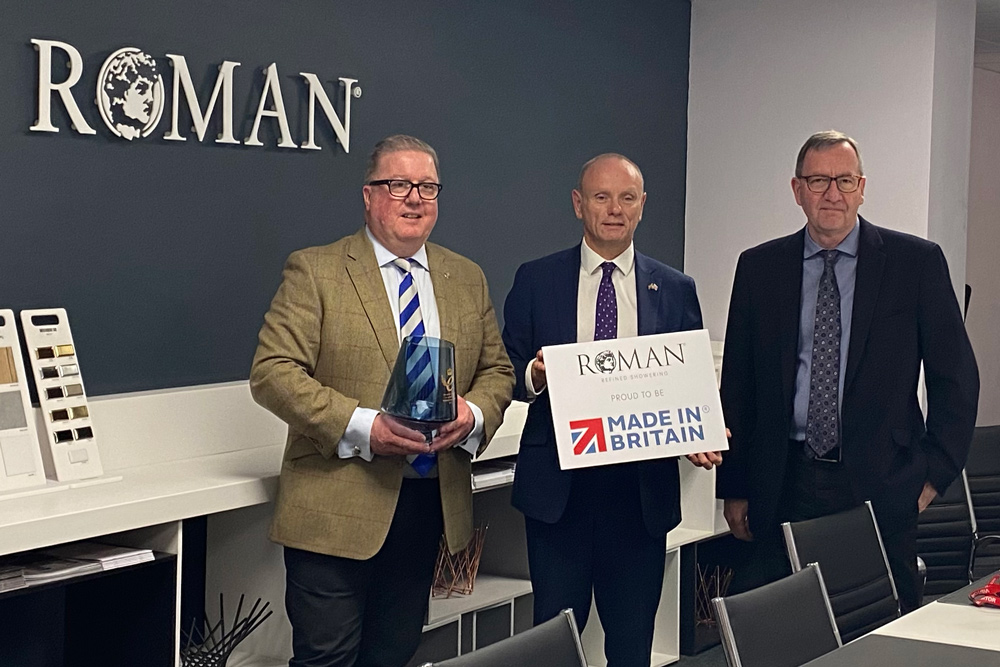 David Osborne, chief executive officer of Roman, said: "We are all immensely proud of this huge honour – and to be awarded a second one makes it even more special. The Award is recognised all around the world, and we know that this accolade will further strengthen the Roman brand nationally and internationally."
Also honoured for its achievements in International Trade is Birmingham-based manufacturer Armac Martin. The fourth-generation family-run company employs 110 people and has 41 hardware collections, available in 23 expert brass finishes.
Commercial director Richard McGrail said: "We are thrilled that Armac Martin has been honoured with a Queen's Award for Enterprise in International Trade. As the most renowned British business award a company can receive, this is an incredible accolade for the whole team and is a real testament to the skilled work and dedication of each and every individual."
"Despite the challenges presented by the pandemic, we are delighted to have successfully scaled the business to now ship over 50% of our orders overseas. Having developed our international trade significantly over the past few years and we feel both humbled and proud to be recognised for this sustained growth and commercial success. Looking to the future, I'm confident that we'll continue to grow and thrive in the coming weeks and months – watch this space."
Used Kitchen Exchange (UKE) has saved over 12 million kgs of carbon and 40% of carbon emissions coming from households in the UK, making them recognised in the Sustainable Development category in the Queen's Award.
The 2022 Judging Panel commended UKE and stated: "UKE has been awarded the Queen's Award for Enterprise in Sustainable Development because they demonstrate sustainable thinking throughout the whole product process and delivery, including influencing the wider kitchen supply industry."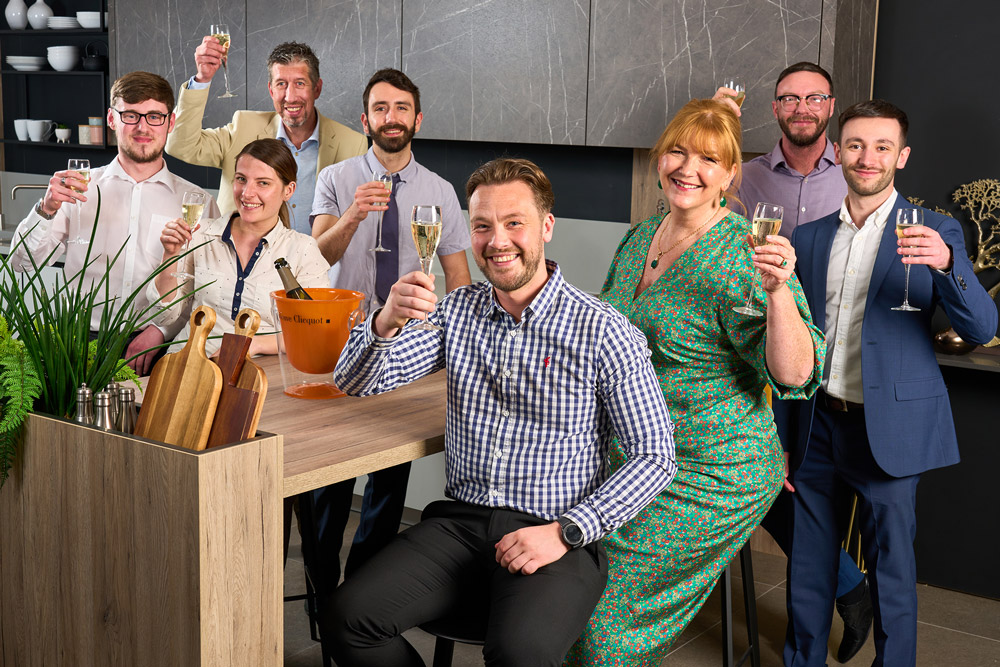 Helen Lord, UKE's founder, said: "We are exceptionally proud and humbled to receive this prestigious Award for Sustainable Development. Since our incorporation in 2015, we have invested heavily in developing our sustainability credentials. The success of UKE is a direct result of the passion and commitment shown by our team and the amazing support we have received from our kitchen industry partners. Together we have made massive inroads into improving sustainability, and we look forward to further developing this within the wider KBB sector."