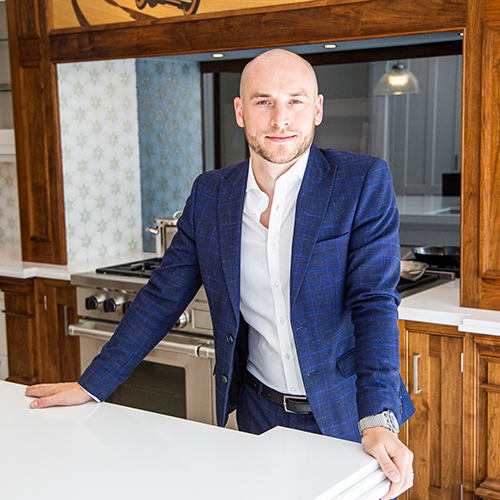 Clive Christian Furniture sold to sales director after 'challenging' trading conditions
Iconic luxury kitchen producer and retailer Clive Christian Furniture has been sold out of administration following a 'period of challenging trading conditions.'
Iconic luxury kitchen producer and retailer Clive Christian Furniture has been sold out of administration following a 'period of challenging trading conditions.'
Former global sales director Phil Cole (pictured) and Jim Denos, the owner of three US Clive Christian Furniture franchises, have bought the business and assets through a newly formed company Luxury Interiors Manufacturing Ltd.
The move saves 66 jobs.
The company entered administration on April 8 and Julien Irving of Mazars LLP and Christopher Brindle of Campbell Crossley & Davis were appointed as joint administrators.
Administration came, they said, following "a period of challenging trading conditions, impacted further by the well-documented global supply chain issues in the wake of the pandemic and other macro forces."
Irving said: "We are pleased to complete on the successful sale to a new owner of such a noteworthy British manufacturer and retailer. The company has been adversely impacted by challenging trading conditions. The sale will provide continuity of operations and the company will retain all its highly skilled workforce and continue trading internationally."
Clive Christian Furniture Ltd was established in 1978 by designer Clive Christian and, in 2019, was subject to a management buyout led by managing director Guy Newton with support from David Dare, former owner of Shaws of Darwen.
Dare joined Clive Christian Furniture as chairman but the new owners of the company have confirmed that he is not part of the new set up.
Cole, managing director of Luxury Interiors Manufacturing Ltd said: "I am pleased to assume ownership of Clive Christian Furniture the business. Clive Christian Furniture is regarded as the originator of statement, opulent rooms for the home and this will not change. Synonymous with exceptional quality, craftsmanship and skill, I am proud to continue the work of the business and in doing so provide continuity for the workforce, suppliers and our global network of dealerships and partners".
In March 2021, Clive Christian Furniture unveiled its first major new range of kitchens in over a decade with its outdoor Garden Kitchen, followed up in February this year by its new more contemporary Opus No 1 range.
Creditors should contact the administrators via Angela Ramzan at [email protected]
Have you heard the latest episode of The kbbreview Podcast?