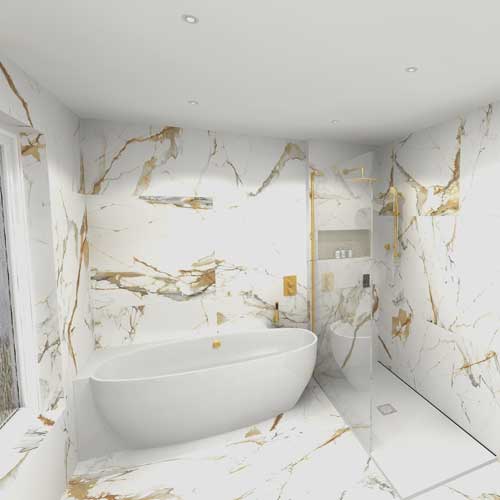 Retailers always try to make the most of every sales opportunity. By using Virtual Worlds 4D Theatre, that's exactly what Sarah Norman from Aylesbury Bathroom and Tile Centre did when she turned the prospect of one bathroom renovation into three bathrooms and a downstairs cloakroom.
The client was a family of four who were moving into a house in need of a full renovation. At first, however, Norman was only tasked with designing the main family bathroom. As it was the main bathroom space for the house, the design incorporated a back-to-wall bath, so there was minimal fuss. "We had marble tiles with veins of gold and grey that really solidified the design," says Norman. "And the furniture was finished in a matt grey colour."
The client enjoyed the experience of walking around and interacting with their own bathroom, so much so that they wanted to see more designs for the other rooms in the house they were renovating. Norman says: "The client had fixed ideas on what they wanted, which soon changed when they came into the showroom and started experiencing the design. The overall idea was to create spaces with that wow factor that they would be proud to show off."
So, let's never forget: Opportunity is everywhere. The key is to develop the vision to see it.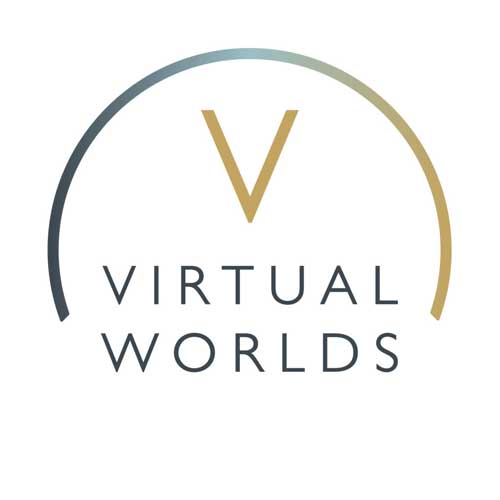 Virtual Worlds is revolutionising retail with innovative, technology-led solutions, and the only brand to offer immersive virtual reality systems – namely '4D Showroom' and '4D Theatre'. No gimmick, 4D is a game changer that has seen retailers realise a 20% uplift in average sales value compared to 3D presentations. Virtual Worlds are dedicated to championing kbb retail. A licence for Virtual Worlds is your gateway to technology and business services which will make your showroom a success.