With the help of Virtual Worlds 4D Theatre, Owen Redpath from Redpath Interiors in Edinburgh made a young professional couple's home a 'festival dream' come true.
Having loved attending the famous Edinburgh Festival Fringe over the past few years, the clients decided to move to a traditional heritage listed townhouse in East Lothian, just outside the city. The couple wanted a stunning-looking bathroom on the master bedroom floor into which they could retreat and relax.
"They wanted a minimalist design that packed a statement, with detail and quality of materials of the utmost importance," says Redpath. "The palette was simple yet contrasting. I used light features to create shadow and interest, matt white against colour and straight lines against the curves. The design is one of simple contrasts, looking both minimal and interesting – a subtle juxtaposition."
Redpath knew his clients well, having remodelled their kitchen a few months prior to the bathroom renovation. To help the clients see the final touches to their dream home, he used Virtual Worlds 4D Theatre to deliver a 'wow' moment. A simple drawing wasn't going cut it, especially as the clients were still uncertain about what they wanted and so being inside the room had much more impact than just looking at a picture.
As Redpath explains: "The 4D Theatre experience transforms the thinking from 'that could be mine' to 'that is mine'." It is incredible to see how quickly the customer buys into what is being presented. There is very little explanation required. I mean, by experiencing it, they understand it. In reaching a yes quicker we are free to present to more customers."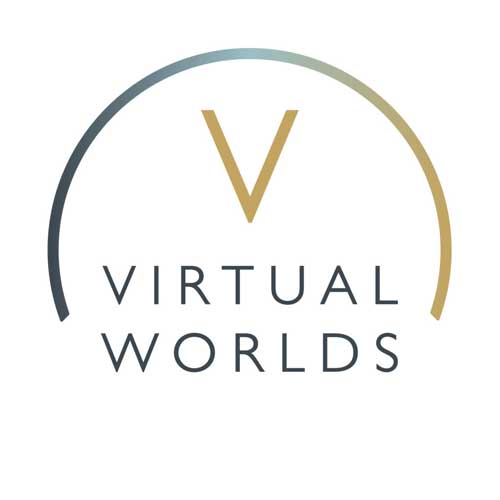 For more information, please call 01908 663848 or email [email protected].
Virtual Worlds is revolutionising retail with innovative, technology-led solutions, and the only brand to offer immersive virtual reality systems – namely '4D Showroom' and '4D Theatre'. No gimmick, 4D is a game changer that has seen retailers realise a 20% uplift in average sales value compared to 3D presentations. Virtual Worlds are dedicated to championing kbb retail. A licence for Virtual Worlds is your gateway to technology and business services which will make your showroom a success.