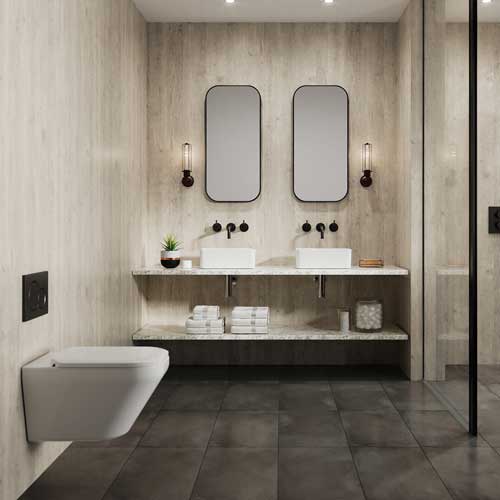 UK manufacturer of kitchen and bathroom surfaces, Bushboard, has extended its wall panelling system Nuance to reflect changing interior trends.
The updated collection includes 11 new and "easy to install" options that enhance the range.
Inspired by nature, Nuance offers five on-trend categories that combine the appearance of stone, marble, wood, travertine and quartz.
Tel: 01933 232272