A period of introspection by Yorkshire-based manufacturer Cavalier Bathrooms gave new managing director, David Gannon, a greater understanding of the company's values. Matt Baker finds out more about the true meaning of a family business.
Cavalier Bathrooms started back in the 1970s and over the years the Keighley-based company went from local family-run business, to national distributor, to large and respected bathroom manufacturer.
Cavalier first found success by distributing Bemis, a popular US brand of toilet seats at the time, which then developed into basic vat forming and the manufacture of bathroom accessories such as splashbacks and bath panels. Eventually the product range expanded into shower enclosures and that's when the Cavalier brand came into its own. Today, the company is known for its four main brands: April, Aquadart, Elation, and Niagara.
David Gannon only became managing director back in January, after Rob Harrison moved from that same role into the newly created position of chairman. The transition has been smooth due to Gannon having been part of the business during Harrison's tenure as MD.
According to Gannon, it's crucial for a company like Cavalier to stick to its Yorkshire-based, family-owned business roots because it keeps a focus on what he believes is important.
"You've got to be careful you don't get so big and rest on your laurels because somebody somewhere will come along and seize the opportunities from you," he says. "We've seen it before in the KBB industry."
So, how important are the people outside of the business such as independent retailers? "It's important for us because at the end of the day, our product can only be sold to a consumer once every 7-10 years in terms of how often people change their bathrooms. But retailers are doing it every day of the week. So, they are key for us when trying to reach the consumer. They are also our display outlet. Retailers have the premises; they have the foot space and invest in the buildings. The majority invest in good staff and it's the responsibility of the manufacturer to be supportive and help train those staff members, so they have confidence in the product. We help retailers with displays and even have our own engineers that install and maintain those displays. We see retailers as a vital link in our relationship with the consumer."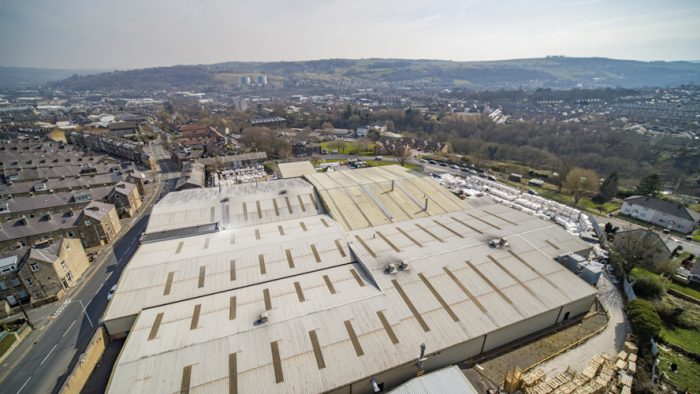 What retailers want
Coming back to the consultancy work Gannon did before becoming managing director, a survey of retailers he conducted made it very clear that Cavalier was coming out on top for product performance and specification. That must be a relief because surely product is the difficult part, right?
"Not quite. The hard thing to change is culture," says Gannon. "If we bring out a new shower enclosure today, having invested time and money in R&D, our competitors would have seen it within a day and in two weeks will have a sample. Before you know it, the product will be in China at a factory, stripped down, and they'll find a way to copy it or do something similar. Even with design rights, one way or another it can be replicated. But imagine if you find out what retailers truly value, things like price, availability, service, terms, margin, or even product that's easy to install or has very few service call backs. If you put that all together and have a team of people that are easy to deal with, resolve issues quickly, and can turn negatives into positives, that's a huge mix and much harder to copy from a competitor point of view. Most of that is intangible or anecdotal, so that's the journey we're on and I'm absolutely passionate about it. Our journey is about how we treat other people fairly and it has to start here with us. If we have the understanding and the values to care for each other, then that should manifest itself outwardly in how we treat both our customers and our own suppliers."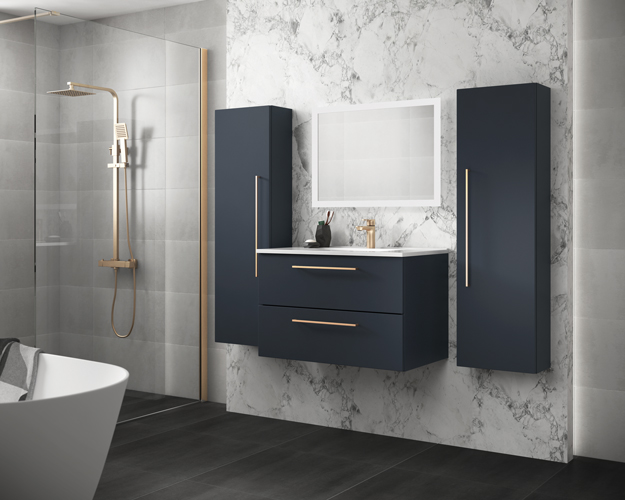 Supply, supply, supply
Cavalier's £6 million stock holding, and 98% stock availability suggests the global supply chain problem hasn't affected the business too much. "On the manufacturing side it's been easy to control because we make it ourselves," says Gannon. "Last year we had some issues trying to get resin for shower trays and wood for furniture, but that's all eased now. For product made in the Far East, I think we all got caught out by Covid and China with its ports being in lockdown — at the same time as container costs being so great that ships were transhipping on route. We would have a ship due to arrive here with our containers, but suddenly there would be a three-week delay because somebody elsewhere was prepared to pay a higher rate. This was happening all over to every business in every industry."
That experience meant Cavalier decided to bring together their biggest ever stock holding ahead of 2022. "Demand hadn't been dropping off so it's what we had to do to keep the continuity of supply," Gannon explains. "We didn't want the challenges of a year ago."
If forward planning is key to navigating through these uncertain times, what can be expected from Cavalier in the future?
"As I say, we're on a journey of improvement and I don't think that can ever stop," Gannon concludes. "If you do, you go backwards. What I'd love is for us to be the best in category. When people think of Cavalier I want them to hold us in high regard, not only as a good company made up of decent people who are fair, transparent, and easy to deal with, but also there's real confidence in the product range we offer our customers."
You can read the full feature in the May issue of kbbreview. Subscribe here