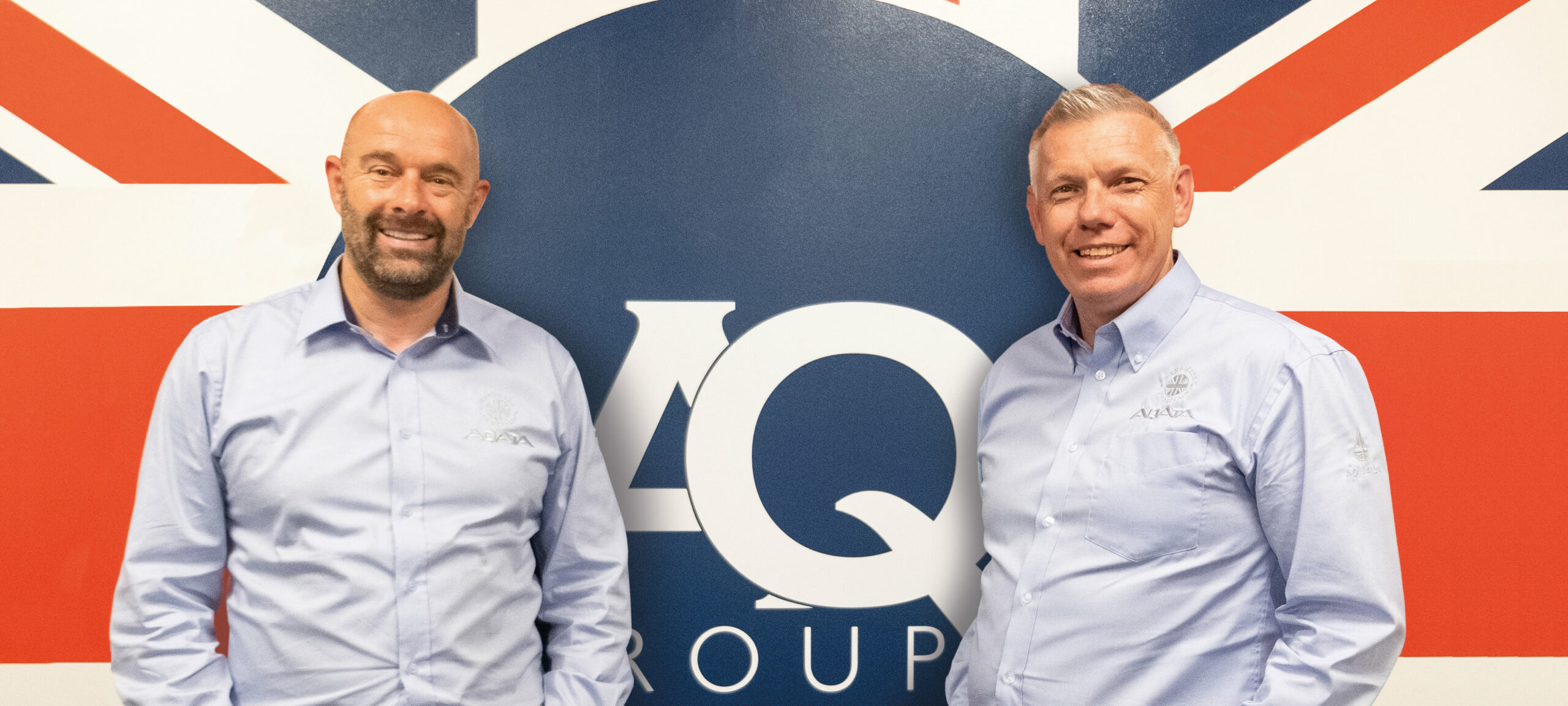 Aqata: 'A journey of investment and engagement'
CEO Steve Lee (pictured left) and sales director Dean Stokes (right) explain why Aqata's handcrafted products are ideal for independent studios and how they have listened to their feedback to make them as relevant as possible to consumers
Given the advances we see on a daily basis in tech-nology these days, the words 'manufacturing' and 'manufacturer' are likely to conjure up images of automated production lines and hi-tech robotics.
So you can imagine our surprise when we found the complete opposite to be the case at Hinckley-based shower enclosure brand Aqata. 
Kbbreview has been on many a factory tour, but this one differed greatly as, instead of robots, the factory was full of people making shower enclosures by hand. Not only that, but because it sources all of its materials from the UK, it's also one of the few remaining truly British manufacturers. 
"The most important thing about Aqata is this handcrafted approach," explains CEO and chairman Steve Lee. "The quirkiness of being an artisan brand in a market full of automated production lines is what really sets us apart. It's what people love about the brand and the product. They really like the idea that the products have been handmade here in Hinckley – not just the enclosures either, every box that we send out of the building is handmade too. So, it's all very artisan and very labour-intensive, but it's what's at the heart of the brand and we're really proud that we can keep that going.
"Everything we make, we make here in Hinckley with UK-sourced materials. We have three glass suppliers – one in Liverpool, one in Chesterfield and one in London. Our handles and hinges etc come from Manchester and our aluminium is sourced from Cumbria."
About Aqata
 

36-year heritage, established 1986
Shower enclosures handcrafted in the UK
Made-to-measure bespoke service
British manufacturing facility combined with a team with over 75 years' experience in handcrafting shower enclosures

 
Taking a step back briefly to join the dots, in October 2020 the Aqata brand was acquired by AQ Group. The move meant the brand would sit alongside its other well-known shower enclosure brand, Aqualux, which the umbrella company acquired from Dutch bathroom group Fetim in 2019. Though they are obviously two very different brands – Aqualux is predominantly about imported product sold through merchants, while Aqata offers bespoke, luxury enclosures handcrafted by experts and sold only through independent retail specialists – there is an obvious synergy, and they complement each other.
"Aqata is a brand we've both admired and the opportunity to acquire it was almost serendipitous really," Lee explains. "When owner Jayne Barnes approached us about the sale, we were looking for a home for Aqualux and this site was five times bigger than Aqata needed – so the acquisition gave us the opportunity to make this home for both brands.
"We've spent the past couple of years getting the businesses ready to do business – investing in people, systems and company culture, etc, and now we're looking for the opportunity to grow the brands. We're really excited about it."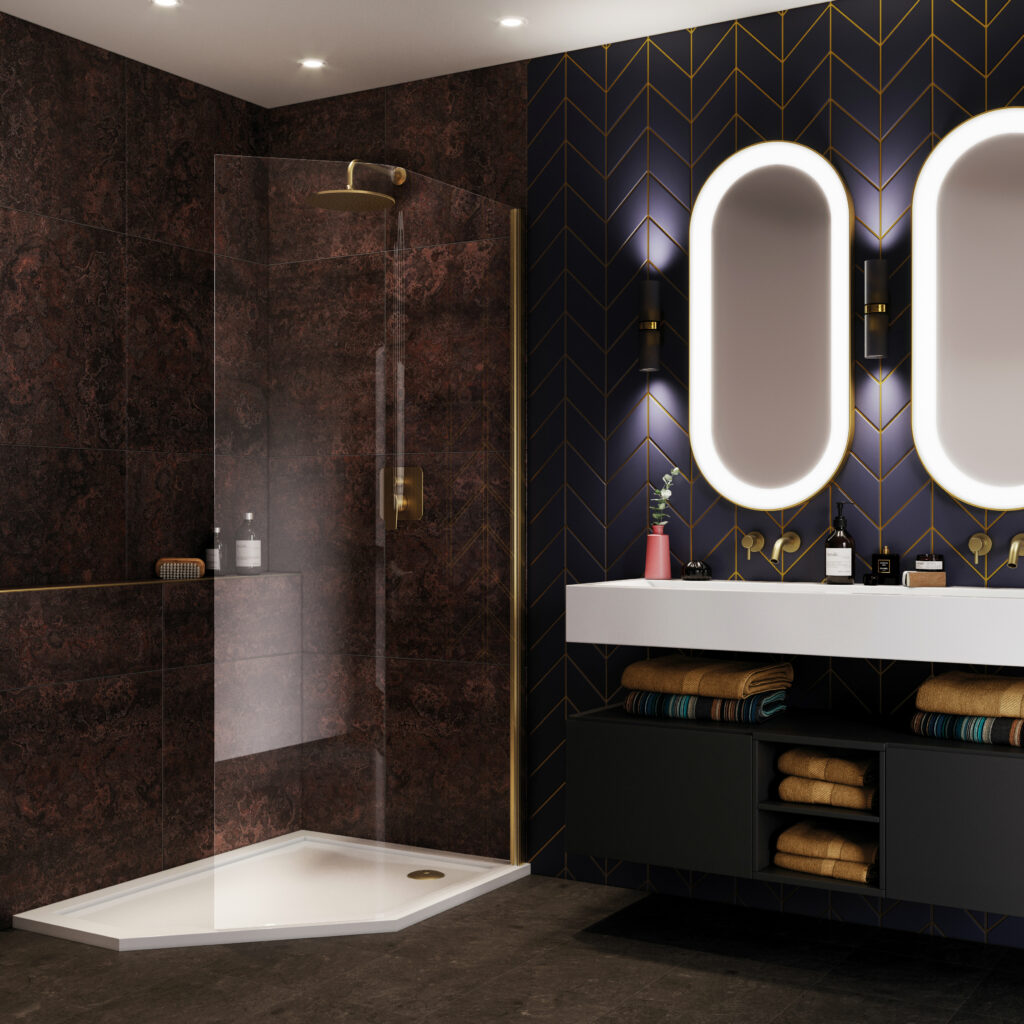 Between them Lee and sales director Dean Stokes have over 60 years' experience of working at a senior level for some of the bathroom industry's biggest brands, including Bristan, Merlyn, Methven and Aqualisa. On top of that, Lee has done two stints as president of the BMA, so it's fair to assume that both the Aqata and Aqualux businesses are in safe hands.
This industry experience and business acumen is already translating into direct benefits for retailers.
Despite being brand ambassadors, when it comes to new product development or choosing a path forward, very few manufacturers seem to talk to their retailers, but it's something that was a top priority for Lee and Stokes when they took over Aqata.
Valuable insight
Last year they hosted two 'design weeks' where they invited their retailers to join them at the Hinckley HQ for discussions about their plans for the brand, and to hear their feedback in order to "really get to the heart of what it is their customers want and what they, the retailers, need from us as
a brand".
These sessions, they say, provided valuable insight into the brand from the retailers' perspective. Some of the feedback reinforced what they had already planned to do with the business, but some of it made them re-evaluate their plans to better suit the needs of their dealers.
"Part of what we see as being unique and valuable to our retailers is the fact that we've involved them in our journey," Lee says. "This is to ensure that we, as a brand, remain relevant to consumers, which ultimately will help them do the same."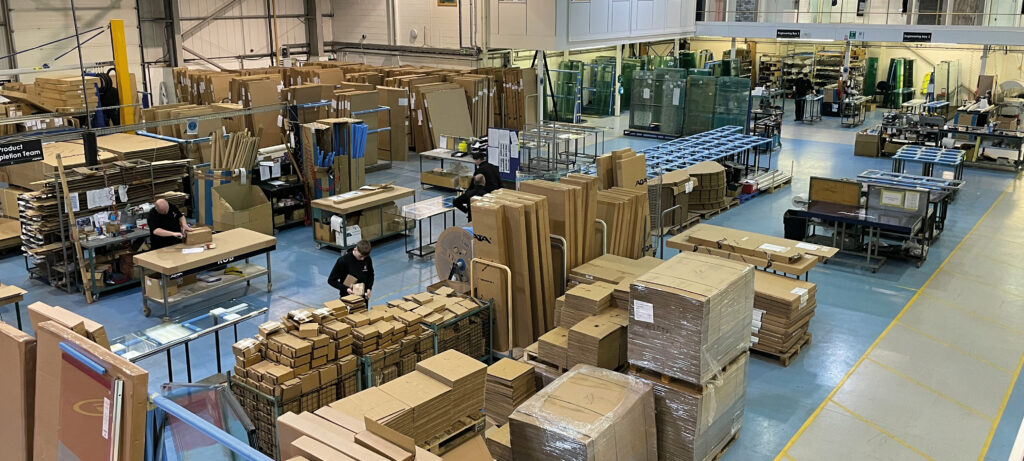 Investment
As well as new product development, investment in sample kits, cleaning kits and brochures to help support the retail story in-store, following their 'design weeks' Lee and Stokes have redesigned the brand's website and are actively building its profile on social media in a bid to increase brand awareness among consumers and drive footfall through to retailers.
"A major move to make our business more relevant to retailers is that we've strengthened our website with a lead-generation tool that feeds right back to the retailer," explains Stokes. "We've also optimised the new website with every conceivable word stream you can imagine, to attract premium consumers who are searching for, and want to buy, a luxury shower enclosure. Retailers also get their own landing page on the site, which includes all the information about the business they want consumers to see."
Like most suppliers, Aqata has a different level of criteria for retailers, depending on their commitment to the brand. At the top are Platinum followed by Gold and Silver retailers.
Lee adds: "We're in good shape, but our story is about more than numbers right now," explains Lee. "Our story is what we're trying to do for the future of the business and that of our retailers. We're on a journey of investment, a journey of engagement and a journey of bringing the next generation of shower enclosure producers into the business."
We're looking for real partners who really understand the brand and want to invest in it.
Dean Stokes, sales director, AQ Group/Aqata
"We work with some fantastic retailers," explains Stokes. "At the moment we have around 400 in the Silver category, and around 110 retailers that are a mix of Platinum and Gold. Of course, we want to grow – ideally, we'd like to have a Platinum or Gold retailer in every town in the country – but we're looking for real partners who really understand the brand and want to invest in it. A lot of the retailers that joined us for our design weeks and really bought into what we're doing here are now 50% up year on year."
Bathroom retailers will no doubt be buoyed by the idea of a brand, like Aqata, that claims to be honing its strategy to ensure it offers exactly what retailers need from a supplier. But is there anything else retailers must to do to ensure success in an increasingly challenging market?
"The industry has changed immeasurably since Dean and I started out," concludes Lee. "It used to be very traditional and very siloed in its structure – you were either a bathroom retailer, a plumbers merchant or a DIY store – the retail market was very vanilla in that respect but, with various big tech platforms like Wayfair and Amazon now selling bathroom products, the lines have become
very blurred.
"For independent showroom retailers to continue to be successful, they have to stay relevant. So, they've got to offer a fantastic design service, they have to be engaged, they have to be knowledgeable, they've got to be financially capable of developing, investing and evolving."
He concludes: "Showroom retailers have to offer something special these days – whether that's a design service, a friendly face or knowledge etc, they can't just move boxes, because there are other platforms that can do that."