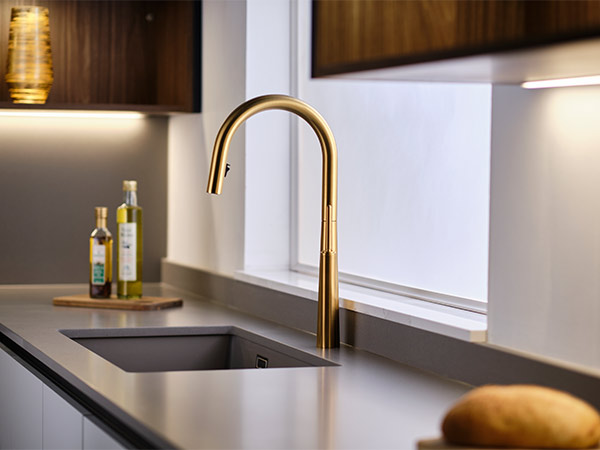 Riobel has introduced the Solstice kitchen tap. Tall and sleek with a slender handle, the tap incorporates Riobel's patented two-jet Boomerang spray technology with an integrated 360° swivel.
Solstice comes in gold, black, chrome and stainless steel finish.
For quieter operation, the hand spray has a braided nylon hose that reduces friction between the pull-down hose and faucet spout.
Tel: 01952 221100