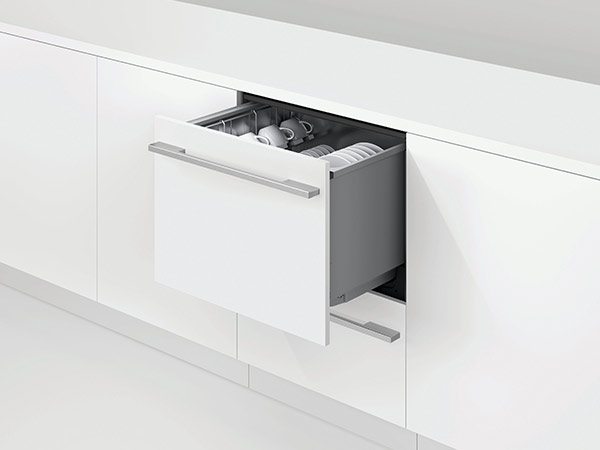 Fisher and Paykel has unveiled the latest addition to its Series 11 line of appliances — integrated single and double DishDrawers.
The single drawer is configurable and fits any kitchen, while the double drawer offers the ergonomic convenience of drawer accessibility and split load capability, the company says.
There are eight wash cycles from Heavy to Light, Auto, 60min and Glassware. 
Tel: 08000 886 605