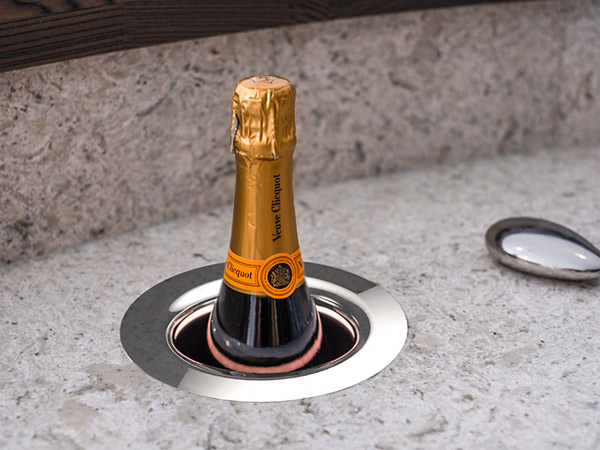 Kaelo has introduced three new products to its collection of integrated drinks coolers: the original Kaelo with a curved crown, plus two new models – the Undermount and the Flush.
The Undermount, for example, is hidden underneath the worktop and has a lid covering that slips into the cutout and hides the product, made from the same material as the worksurface.
Pictured is Flush and, as its name suggests, this model fits flush with the surface of the worktop.  
Tel: 020 7870 1115