What's next for the KBB market?
Consumers are facing a significant squeeze on household budgets as inflation soars ever higher and energy costs go through the roof. How will the KBB market weather the ups and downs of this looming storm? Chris Frankland investigates
We've probably all lost track of the number of times experts have said that the KBB industry has been through the most extraordinary two-and-a-half years in living memory. It's been a rollercoaster ride and it doesn't look as though things are going to revert to being 'ordinary' just yet.
Of course, the KBB industry fared better than many. The pandemic forced many 'non-essential' retailers to close during the 2020 lockdowns but they proved adaptable and used Zoom and other online tools to keep projects ticking along until customers could again make appointments to visit showrooms in person, albeit battling against the ongoing shortage of skilled installers.
Although sales dropped off a cliff initially, pent-up demand soon saw KBB retailers inundated with orders from customers who had built up their savings after a protracted period of working from home, not eating out and not going on holiday.
Kitchen furniture sales, according to researcher JKMR, dropped from £4.35 billion in 2019 to £4.2bn in 2020, but then came back strongly to hit £4.8bn in 2021, with forecasts predicting sales will top £5bn in 2022.
UK bathrooms sales, according to figures from the Bathroom Manufacturers Association (BMA), which account for around 80% of the market, hit a record high of £1.2 billion in 2021, up by just over 20% from £980 million in 2020, and up even on 2019's figure of £1.13bn. This gives a better indicator than some analyst figures that do not include all bathroom categories.
Just when we all thought we were turning the corner after the coronavirus pandemic and could look forward to times getting back to normal, we have a war in Europe, a squeeze on the consumer's cost of living with soaring fuel and energy prices, and manufacturers hit by rising raw materials costs and supply chain problems likely to continue for some time to come.

JAYNE BARBER
The founder of analyst JKMR gives her outlook for the kitchens market
JKMR believes the 'catch-up' boom from lost 2020 business is showing signs of beginning to have run its course. At present, we believe it more likely the 2022 domestic kitchen market will see a fall rather than any significant rise in installations.  
However, we expect to see a further rise in overall market value at end-client buying price, driving the market past the £5 billion mark.  
Over the next 12 months, disposable incomes will be affected by rising utility costs and taxes, and consumer confidence in committing to 'big-ticket' purchases may start to waver. Rising interest rates will also potentially reduce budgets for major refurbishment. These impacts, however, are likely to disproportionately affect mass volume retailers, rather than kitchen studios that are more focused on higher-end budgets.  
New-builds will continue to see product specification move upward, but volumes are unlikely to hugely increase, limiting growth potential in this sector.
Inflation has hit a 40-year high at 9%. The Office of Budget Responsibility (OBR) predicts that figure will fall to 2% by 2026.
Economists estimate that the pandemic caused the economy to shrink by 3%, while the OBR says labour market disruptions – which have hit the KBB installation sector – and barriers to trade following Brexit will shrink the economy by between 4% and 6% in the longer term.
As for consumers, The British Chambers of Commerce has revised its forecasts for growth in consumer spending in 2022 down from 6.9% to 4.4%, citing the squeeze on household incomes.
Just how recent events have affected consumers is indicated by GfK announcing in April that its consumer confidence index was "in freefall", plummeting to -38 from -26 in February – the lowest it has been since the financial crash in 2008 and worse even than the fall in reaction to Covid in April 2020. And the index that measures consumer views on whether it is a good or bad time for major purchases also plunged to -32, 20 points lower than the same month in 2021.
Despite supply chain disruptions, especially to kitchen appliances, that have seen KBB retailers struggling to keep up with the demand and order books full until September and beyond in many cases, many manufacturers have been reporting they had record sales in 2021.
Hansgrohe said 2021 was its "most successful financial year in the company's entire 120-year history", with sales up by 27% to €1.36 billion (£1.14bn) from €1.07bn last year.
The Miele Group reported its best sales year in its 123-year history. Sales hit €4.84bn (£4.08bn) worldwide in the 2021 business year, which was 7.5% up on the previous year, despite continuing semiconductor bottlenecks.
Electrolux also saw record sales for 2021, with turnover up 14.3% to SKr126bn (£10.8bn) and operating income up 18% to SKr6.8bn, while Whirlpool had its fourth consecutive year of record sales – up 13% to $21.99 billion (£16.4bn).
Duravit, also reported record sales, with revenues topping €600 million for the first time ever. In the 2021 financial year, the bathroom products supplier saw sales soar 28% to €604m.
So, with homeowners facing ever-rising costs, it looks like 2022 may be another challenging year.
On a positive note, the housing market is holding up, with house prices in 2021 up by 11% according to Halifax. Private house construction projects boomed post-lockdown – up 19% in 2021. But where previous forecasts (Glenigan) predicted they would rise 6% in 2022 and 5% in 2023, the latest figures from the Construction Products Association suggest a figure of just 1% for 2022 and 2023. Yet, with home improvements seemingly set to continue to be on the agenda for 56% of homeowners surveyed by Houzz in 2021, prospects for KBB sales may not be as bleak as the general economic outlook might lead us to believe.
Most of our experts and kbbreview100 retailers believe that although the home improvement boom will not be going away anytime soon, it may not continue at 2020/2021 levels.
Paul Jenkinson, founder and managing director of LochAnna Kitchens, says: "A significant number of the kitchen projects being installed in early/mid 2022 will have been sold towards the end of 2021. Once this pipeline is installed, 2022 is likely to see demand normalise back to pre-pandemic levels. The home improvement boom of 2020 and 2021 will likely not continue in the way that it has been as many people begin to prioritise travel and holidays over home renovation and the market will undoubtedly get tougher."
Sounding a cautious note, Leanne Adamson, marketing manager at Abode, adds: "We would like to think that the KBB market will benefit from the upturn in the property market, which is set to see incremental house price increases up to 2040. However, the war in Ukraine is likely to have unintended ripple effects and the International Monetary Fund has indicated that the UK is set for the slowest growth in the G7 next year. So I think a measured approach is necessary when planning for the short to medium term."
Trevor Scott, CEO of RFK, also sees Ukraine as a spanner in the KBB works, pointing out how it is already affecting the supply of timber products, while Ripples' MD Paul Crow cites how it is impacting raw material supplies to the tile and ceramics industry.
Jo Sargent, sales and marketing director at Franke UK, however, doesn't think there will be a step-change in consumer buying habits. She says: "I can't see the home improvement boom going away any time soon. Over the past two years, we've been more invested in our homes than ever before, and this mind-set is not going to suddenly change. The full lifting of lockdown restrictions will play a part too, as more people feel confident in returning to physical retail environments."
At InHouse Inspired Room Design, MD Wayne Dance is also optimistic: "This trend for home improvement doesn't seem to be slowing down, as we are seeing an increase in turnover as people emerge from lockdown and are looking to freshen up their space."
That optimism is shared by Bill Miller, MD of buying group KBBG (Der Kreis). He adds: "KBBG members are still experiencing a high level of enquiries and the post-lockdown sales boom is continuing well into 2022. I do sense a more difficult period ahead with consumers reluctant to spend money with the rising cost in fuel and energy bills, etc. However, there are still many reasons to remain optimistic. For example, the housing market is red hot, which has a positive impact on the inde-pendents that supply kitchens and bathrooms to new-build homes."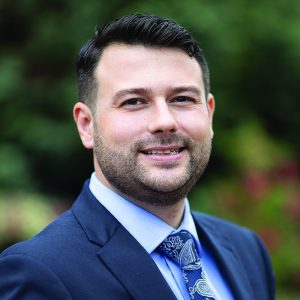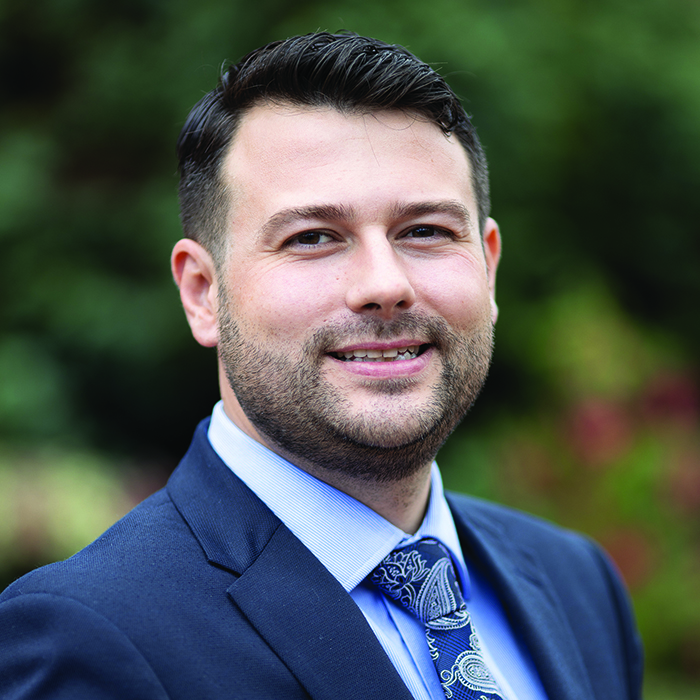 TOM REYNOLDS
The BMA CEO shares his thoughts on the year ahead
Unprecedented interest in bathroom refurbishment since late 2020 has been a silver- lining outcome of the pandemic. Consolidated figures from our members show record-breaking business in 2021, with annual sales reaching nearly £1.2 billion, well up on both 2020 and 2019. This has been achieved despite strong headwinds affecting the capacity of the sector, for example supply chain problems, materials and labour inflation, and limited availability of installers. 
MRA Research predicts strong sentiment among merchants, with expected sales through 2022 tracking considerably higher than 2021.
The sector's response to the climate crisis and our contribution to the national net zero efforts is critical. At a time when we are running the gauntlet of inflationary pressure and energy hikes, we must play our part in making homes in the UK sustainable and aligning with new priorities in a landscape where everything is changing.  
Many of our kbbreview100 retailers, however, report that they are already seeing signs of things beginning to slow down.
Peter Cross, MD of Ream Interiors in Kent, says: "We are seeing some slowing of the market already and once slowed I think it will stay at that level."
Ripples MD Paul Crow predicts the market will "quieten down very quickly, as early as July". Nathan Damarell at KF Kitchens in Plymouth agrees, while Derek Miller, co-director of Scope Bathrooms in Glasgow, says "the remainder of 2022 will remain fairly strong, possibly slowing in Q4".
But will the spending squeeze on consumers affect demand in the independent KBB sector?
There is disagreement among our kbbreview100 retailers on this. Most, among them Crow at Ripples, Miller at Scope Bathrooms, Scott at RFK and KF Kitchens' Damarell, believe the squeeze will tend to affect lower income households and as such only hit the lower end of the KBB market, not the mid-to-top end where the majority of KBB studios tend to operate.
But there are those among the kbbreview100 who take the opposite view. Dave Jarvis, MD of Albion Bathrooms Kitchens Electrical in Burton on Trent, believes it will bring "a tightening of belts" and an inevitable slowdown in the purchase of big-ticket items. Stewart Woodruff, owner of MBK Design in Maidstone, is more pessimistic: "The cost of living will have a serious impact on consumer demand, luxury purchases will decrease and people will put up with their existing facilities. People eating at home will not increase business, especially as we can't get new appliances."
Manufacturers agree that the mid-to-top end the market will be hit less hard than the bottom more budget end.
Margaret Talbot, marketing manager for the UK and Europe at Vitra, says: "Mid to top-end consumer spending is unlikely to be affected by cost-of-living increases. These consumers, who have funds, will be happy to invest in their homes and lifestyles. Those consumers limited by their budget will be looking for great-looking products that can save them water and energy."
LochAnna's Jenkinson believes "consumers will find ways of coping and continuing to invest and improve their homes".
So what are the trends that will drive sales in the next year to 18 months?
Sustainability is one area identified by the brands we spoke to. Daval managing director Simon Bodsworth says: "We are finding that the consumer's moral compass has definitely shifted towards a more conscientious buying approach and ways in which they can 'feel good' about their purchase, so eco-alternatives that are just as affordable and effective are in demand."
This is confirmed by radiator specialist Vogue UK's sales director Steve Birch: "Luxurious and sustainable products are set to dominate interior design for the year ahead, as specialists seek to innovate with products that are eco-compliant."
Marketa Rypacek, managing director of lighting specialist Industville agrees that "sustainability will be a big trend for 2022 and beyond, after the pandemic made people think more about how much we waste".
There are still many
reasons to remain optimistic. The housing market is red hot, which
has a positive impact
on the independents
that supply kitchens and bathrooms to
new-build homes
Bill Miller, MD, KBBG
Both Daval's Bodsworth and Sub-Zero & Wolf director Ricky Davis predict outdoor kitchens will be a growth area, while other hot tips for 2022 and beyond include products that are built to last and those that promote well-being, as well as British-made products that may gain an advantage in terms of shorter lead times.
Miller at the KBBG believes that a strong housing sector will help drive the market, with more of the buying group's members reporting that they are undertaking more whole-house projects.
As we went to press, BRC CEO Helen Dickinson said in its Retail Monitor report: "The rising cost of living has crushed consumer confidence and put the brakes on spending. Sales growth has been slowing since January and big ticket items have been hit hardest, as consumers reined in spending on furniture, electricals and other homeware."
A new KPMG report also showed that almost a third of consumers polled in April were already spending less on the things they wanted. Yet, on a positive note, it also said that two-thirds of consumers with savings were still planning to spend, with home improvements high on their wish lists. Such is the rollercoaster of varying opinions.
But it is retailers that will inevitably play a vital role in the industry's success, as Rotpunkt head of UK operations Matt Phillips, concludes: "We anticipate significant sales in the 2022/23 financial year in full confidence that UK consumers are keen to invest in their homes. The market's sentiment is dependent on the mind-set, training and expertise of KBB professionals keen to showcase their talents and reveal the latest products will elevate [KBB] living to a whole new level this year."