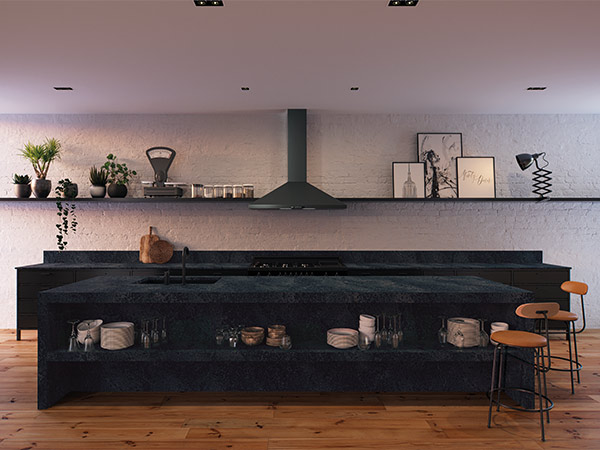 Quartz surface specialist Caesarstone has added the 5820 Darcrest option to its growing portfolio.
Said to be inspired by the organic process of mountain formations, this layered design features ochre and brownish-green veining and addresses the growing trend for dark finishes in kitchen design.
In addition, the 5820 Darcrest boasts a honed finish which is smooth to the touch.
Tel: 0800 158 8088