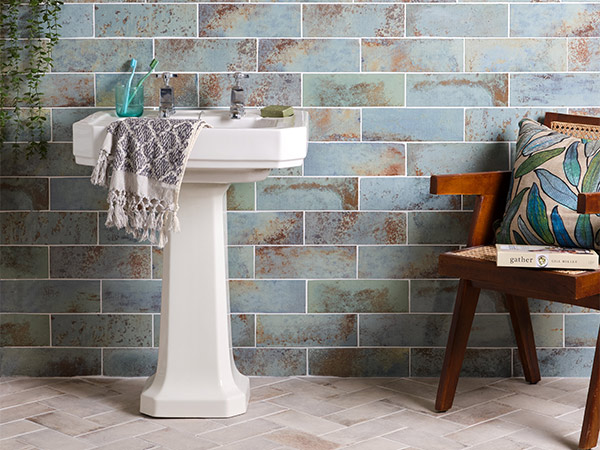 Ca'Pietra has launched Wightwick, one of four new ranges that form part of the National Trust Tile Collection by Sarsen Stone Group.
Wightwick is a gloss ceramic wall tile available in six shades and size options. The tile measures 100mm x 300mm with a 10mm thickness.
The properties, gardens, and coastline inspire all National Trust collections, and the countryside is cared for by the Trust.
Tel: 01380 735886