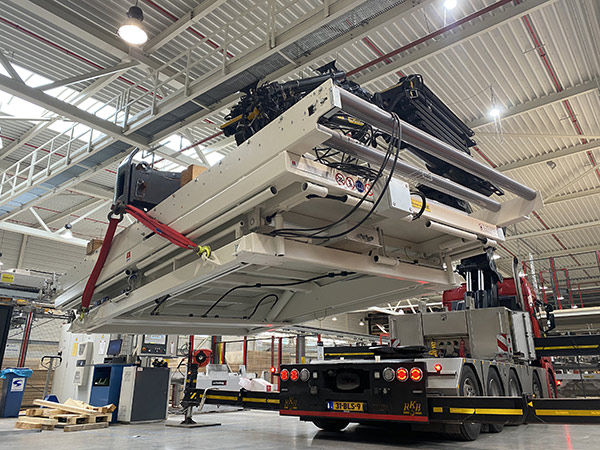 Keller Kitchens has made a substantial investment in its 65,000sq metre production plant in the Netherlands to increase capacity, productivity and efficiency while reducing waste.
The Dual-Flex Saw installation begun last December and completed earlier this year features smart technology that enables single-piece parts to be produced with much less wastage, in conjunction with a dedicated cut-off warehouse The machine can produce small runs or single pieces and can produce both laser-edged and hot-melt parts.
To further increase capacity, Keller has also ordered two additional laser-based edge banders due for delivery in 2023.
Keller is also planning to replace the existing production line later this year with a new one that will double its current capacity.
In January, Keller also invested in new climate units for the lacquer department to help keep temperature and humidity constant throughout the year.
The lacquer department has also gained a new sanding flutter machine as well as a new one-surface dust removal process for flat spraying. These changes, said Keller, will contribute to improving production efficiency and maintain the quality of lacquered and stained kitchens.
Parent company DKG is also in the process of building a completely new head office in Bergen op Zoom and a new contemporary showroom has already been opened. This period of renewal followed the integration of Bruynzeel and Keller Kitchens in 2015.
Keller has also been a carbon neutral kitchen manufacturer since 2017.