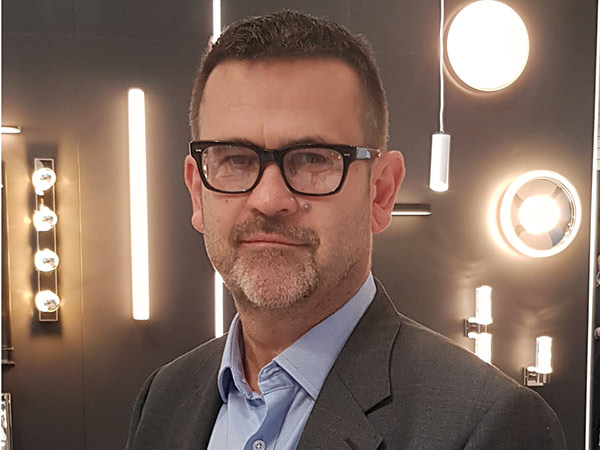 Ashley Smith, Leyton Lighting's sales and marketing manager, considers how downdraft extraction has created opportunities to use the space above islands for statement and pendant lighting
Today's kitchens are multifunctional spaces and require multifunctional solutions when it comes to lighting to get the most from the space and the design.
Lighting is now viewed as an integral part of a good kitchen plan by most designers, whereas in the past it has been seen as an accessory to be added at the end. It enables the designer to completely transform the look and feel of the kitchen and better accomplish their client's desired outcome. With rapid developmental advances being made, it is increasingly being recognised as key to ensuring that a kitchen is seen at its best. Good designers acknowledge the importance of complementing the architecture of the building as well as the kitchen furniture.
Advances in technology and product development have created new opportunities to incorporate lighting into kitchens – the growing popularity of downdraft is a perfect example. Given its functional design, a downdraft induction hob is perfect for compact and modular kitchens and ideal for open-plan kitchens and multifunctional rooms.
The kitchen has always been the heart of the home and so the development of sleeker and more efficient appliances, like the downdraft hob, allow additional room for preparing and cooking, as well as being ideal when combined with a multipurpose island.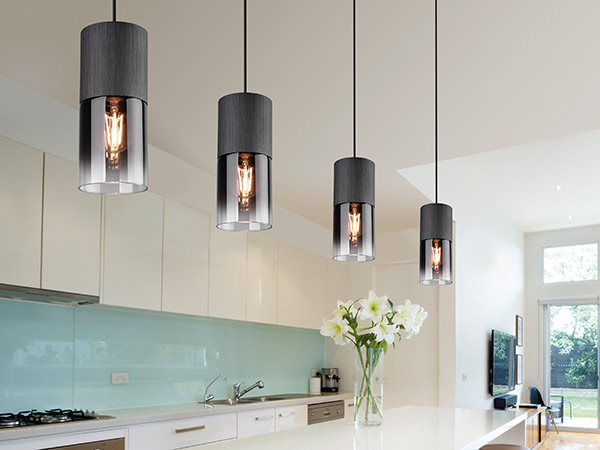 The space now generated by not having to fit ceiling extractors creates a perfect opportunity to install pendant and statement lighting.
When choosing a pendant for the kitchen, there are several factors that should be considered to achieve the desired look and impact that the pendant will have on the room. The shapes within the room can certainly affect the choice of pendant lighting – curved islands or angular worktops. It is not only the aesthetics of the lighting that must be considered, but also the volume of light that is required in the plan.
Pendants can give a versatile solution with a wide range of options that allow the customer to alter the height, dim the light output and also change the colour temperature of the white light from cool to neutral to warm to suit the ambience required – a perfect example of this is Leyton Lighting's Trajan pendant, a linear design which is ideal for islands and dining tables.
To achieve a harmonious design the importance of scale when choosing pendants is vital – too small and the light fitting can be lost in the space, but too large and it can be overpowering. Single pendants are an ideal solution as they can be used in small spaces individually or can be clustered at different drop lengths, allowing the designer to produce an individual solution for their client. This will result in a balanced lighting scheme, combining functional and aesthetically pleasing pieces.
The key objective for a lighting scheme is to create one that does not draw unnecessary attention to itself and is sympathetic to your interior design
The key objective for a lighting scheme is to create one that does not draw unnecessary attention to itself and is sympathetic to your interior design, allowing the user to express an element of individuality. This is where we are seeing more decorative statement pieces in kitchens.
Pendants are now available in a wide range of materials, colours and finishes, allowing the designer/client to create schemes that complement the range of cabinet furniture that is available, such as concrete, metallic or stone effects. The Robin range from Leyton Lighting offers a combination of smoked glass and textured metal, which, combined with a vintage bulb, cast a warm glow.
Dealers have the opportunity to use pendants to create and differentiate distinct areas and kitchen layouts within their showrooms, choosing lighting that complements the style of the kitchen, whether contemporary or traditional, giving them the opportunity to make added-value sales.
As technology continues to evolve, the relationship between kitchen furniture, appliances and lighting provides designers with even more resources and tools to enhance the room. There is no doubt about it, lighting solutions will continue to be a vital part of creating a kitchen that is both functional and stylish.