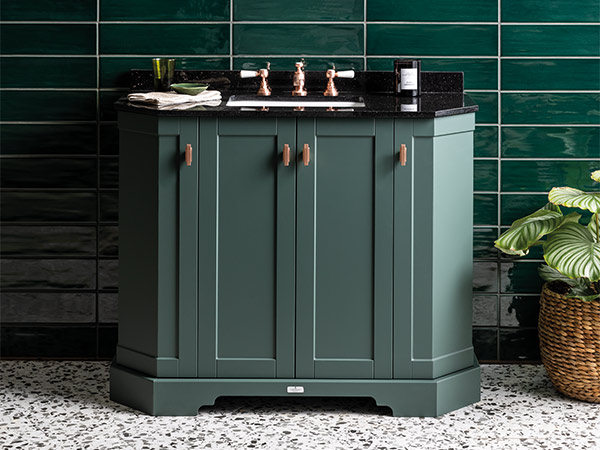 Victrion from BC Designs is the brand's first-ever furniture collection.
There are three basin units with the choice of three marble basin tops in white, grey or black.
The furniture comes in four shades – Nimbus White, Forest Green, Earl's Grey and Dark Lead. And there are three size options – 600mm, 750mm and 1,000mm. The paint has a matt-effect finish created with a special lacquer technology.
Tel: 01206 827100