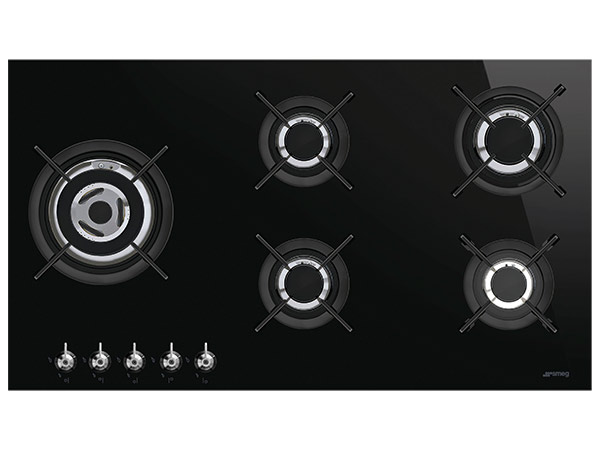 With its new black glass hob, Smeg has revamped a traditional gas hob with a bold, dark look.
The ceramic glass sits on a steel frame and Smeg says that its durability will help reduce the occurrence of breakages.
Although there are several configurations of hobs, with four and five burners, the diamond layout is the best option for those who cook big meals as it provides optimum space to cook.
Tel: 0344 557 0070