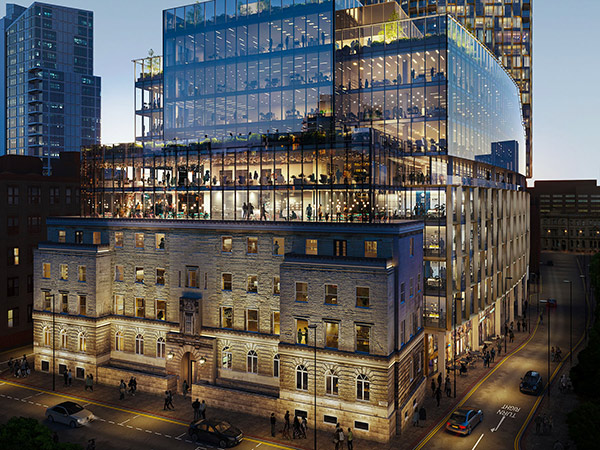 The South-East saw the most construction projects start in the whole of the UK –up by 30% in the past three months with a total value of more than £2.2 billion.
The latest update from construction industry analyst Glenigan showed that project starts in those three months saw a 38% rise, while those securing detailed planning permission were also up by 10%.
Major schemes due to start later this year in the South-East include the £100 million Nicholson Quarter office and residential development in Maidenhead, which includes more than 700 apartments.
Meanwhile, the North-West saw work in the pipeline increase by 44% in the past quarter, which, including properties values at over £100 million, was up by 61% at £3.2bn-worth of work. Underlying projects securing planning permission in the quarter also totalled £2.6bn.
Big projects in the pipeline in the North-West included the £87m No3 Circle Square commercial development in Manchester. The Circle Square scheme also includes mixed residential development.
And starting later this year will be the £100m second phase of the St Michael's residential development in Manchester (pictured).
The Glenigan report also said that prospects were strengthening in the West Midlands, where the underlying value of work in the pipeline was up 28%, while work starting on site was up 17%. Work on the £55m scheme for 454 apartments in a former Irish Centre in Digbeth is expected to start later this summer.
In the North-East, project approvals were up 32% in the latest quarter.