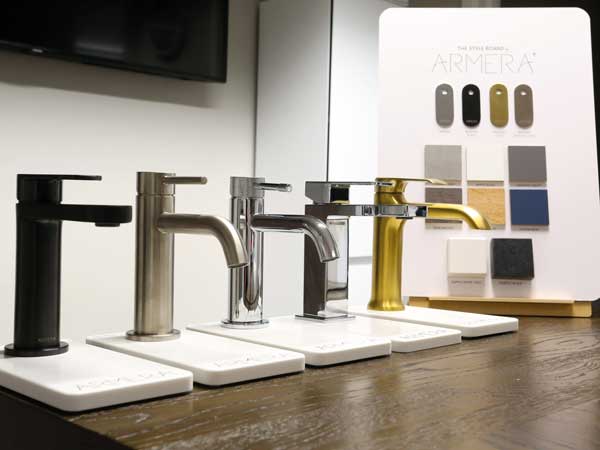 From July 1, bathroom manufacturer Armera will offer its full designer bathroom products on the Virtual Worlds platform.
Included will be Armera's new August 2022 product releases. Sarah Williams, managing director, comments: "Armera is very happy to partner with Virtual Worlds in showcasing our products in a 3D and 4D setting, and supporting the designers in creating beautiful bathroom schemes. This is further investment into the retail sector, in support of bricks and mortar showrooms who can offer this valuable design service to their customers.
"At Armera we feel that end customers would want and expect a full design service when buying a new bathroom. It is another value-add that the physical showroom brings, providing the ability to visualise a customer's new interior ensuring the finished result is to their liking. The investment that end customers make in a new bathroom is not insignificant, and so the chance to picture it in 3D or experience it in 4D is really valuable prior to carrying out the physical work.
"Our retail customers have requested Armera to go onto Virtual Worlds, and so that it what we are doing! We love feedback from our customers and act promptly to retailer suggestions and requests," Williams added.
Armera follows several other bathroom brands who have recently added product portfolios to Virtual Worlds. Nathan Maclean, managing director of Virtual Worlds, said: "We're thrilled to welcome Armera as the latest manufacturer to showcase their products on the Virtual Worlds platform. We're looking forward to seeing amazing Virtual Worlds designs featuring beautiful Armera products."