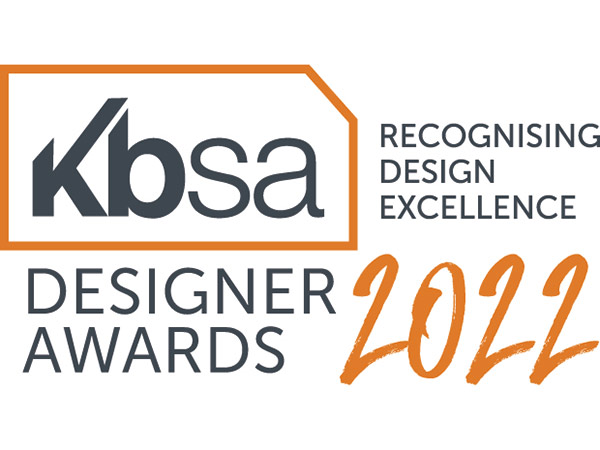 The KBSA has announced the finalists for its Designer Awards 2022.
The winners will be announced at the KBSA conference to be held at the Belfry Hotel & Resort in Sutton Coldfield on Wednesday, September 28.
The winners for each category will be decided by a judging panel that includes Ainhoa Bilbao, a kitchen designer at Bulthaup, Martin Gill, managing director of retailer And So To Bed, Andrea Hillier, national retail services manager at Blum UK, Keith Myers, owner of the Myers Touch and Adrian Stoneham, ands MD of Stoneham Kitchens.
The finalists are:
Kitchens up to £25,000
• Belinda Dangerfield – Qudaus Living, Sutton Coldfield (2 entries)
• Scott Richards – Bathroom & Kitchen Planet, Stirling
• Sophie Owen – Qudaus Living
• Diane Berry – Diane Berry Kitchens, Manchester
Kitchens £25,000 – £50,000
• Samantha Mascari – Mascari Design, Nottingham
• David Ladbury – John Ladbury & Company, Hatfield
• Toby Lister – Somax Kitchens, Chatburn
• Elizabeth Pantling-Jones – Lima Kitchens, Milton Keynes
• Clinton Patey – The Kitchen Partners, Bristol ( 2 entries)
Kitchens over £50,000
• Matthew Grantham & Ethan Bowen – Kreativ Kitchens. Leeds
• Keith Myers & Amanda Smith – The Myers Touch, Winchester
• Emma Gains – Butler Interiors, Lancaster
• Robert Guinan – Jacob Roberts Interiors, Biggleswade
• Dominic Massarella – KC Design House, Huddersfield
Bathroom Designer
• Andrew Hewson – Dobsons, Waltham Cross
• Nicola Whyte – Kitchens International (2 entries)
• Richard Paul – Sovereign Bathrooms, Winchester
• Gabi Riseley – Henry Rose Interiors, Cambridge
Young Designer
• Dominic Massarella – KC Design House, Huddersfield
• Sophie Owen – Qudaus Living, Sutton Coldfield
• Lucy Cunliffe – Diane Berry Kitchens, Manchester
Kitchen Concept Designer
• Felicity O'Hare – Kitchens by JS Geddes
• Liam Butler – Butler Interiors, Lancaster
• Anthony De Wynter – KC Design House, Huddersfield
• Prince Rosales – Elements Kitchens, Reading
• Sophie Owen – Qudaus Living, Sutton Coldfield
• Lucy Cunliffe – Diane Berry Kitchens, Manchester
Commenting on the naming of the finalists, KBSA national chair Richard Hibbert said: "Congratulations to all of our finalists. The standard was once again really high. There have been some stunning entries displaying the trend for open living spaces. These illustrate how well kitchen designers have met the challenge of designing not just kitchens but spaces that accommodate the ever-growing criteria for multigenerational living."
Hibbert added: "We wish all of our finalists good luck. We are grateful to all of our sponsors, which include Quooker, Blum, Neff, Blanco, Airflow Developments, Fisher and Paykel, CRL Stone and Clear Insurance Management."