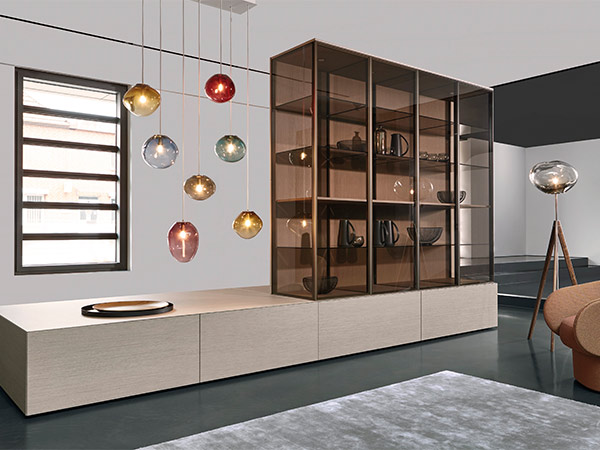 Eggersmann has expanded its new home collection to help designers create an open-plan kitchen and living space.
The pieces help create a seamless flow from one area to another. Glance makes a statement in a living room with its tall glass fronts and sides with aluminium frames.
Open or closed base and wall units complement other Eggersmann kitchen collections.
Tel: 020 7078 9640