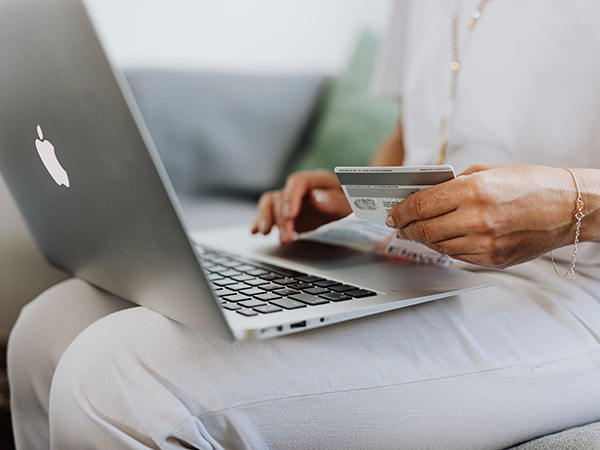 Retail online sales growth took a nosedive in May, down almost 11% at worst, but sales at luxury retailers significantly outperformed the discounters.
The latest IMRG Capgemini Online Retail Index highlighted May sales "in freefall"– with the lowest year-on-year growth in week one (-10.9%) with week three rallying a little at -0.3% thanks possibly to a Jubilee boost.
IMG Capgemini pointed out that the economic situation is "having a deep impact on demand", with growth was down by 0.6% on April.
Average basket value, however, rose to a new all-time high of £151, highlighting an emerging trend among consumers for buying higher-quality items to avoid having to buy again in the near future.
Commenting on May's "awful" performance, Bhavesh Unadkat, head of brand and content at Frog, part of Capgemini Invent, said: "Digging into May's negative result, a closer look at where consumers are willing to spend money offers some interesting insights. Countering what you might expect as pockets tighten, the sales performance of budget retailers actually plummeted by -15% last month – with luxury retailers also experiencing a fall, although less dramatically at -3.6%. In fact, it was only the mid-market retailers who saw any type of growth at +0.5%. With less disposable income to hand, this definitely lends weight to the speculation that consumers are seeking out longer-lasting quality in their goods."
IMRG Capgemini also put the higher average basket value down to consumers ordering multiple items to avoid repeat delivery fees and partly to inflation.
IMRG strategy and insight director Andy Mulcahy added: "There's no dressing it up, May's performance was pretty awful online. April's results suggested growth might be flat, but it is clear now that the economic situation is having a deep impact on demand. If it wasn't for the Jubilee, which produced a slightly better week than the others, the decline might have been double-digit against negative growth for the same month last year."