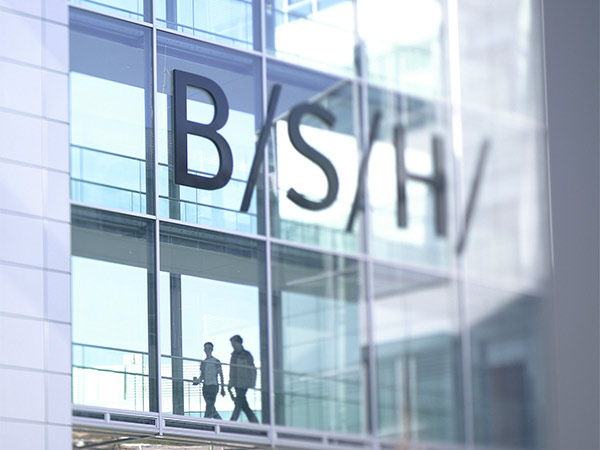 BSH has issued its second price rise in a year despite ongoing supply and communication problems.
A letter sent to dealers last week (June 22), gave advance notice of a price increase for its freestanding and built-in ranges of Neff, Bosch and Siemens appliances.
New price lists, it says, will be issued in late July with the increase effective on orders from September 1, however the letter does not detail exactly what the rise will be.
The start of this month (June 1) saw the implementation of the last price rise, announced in a letter to dealers on February 28. It is believed that this rise was around 5%, but this has not been verified by BSH.
The most recent letter, signed by Simon Jones, director of the Kitchen Division and chief financial officer Jochem Ybema, says: "We are mindful that, for the first time since 2017, BSH implemented a price increase in June 2022. Unfortunately, since issuing notification of that increase in February, we have experienced substantial additional cost pressures on our business that we are unable to absorb."
It is unknown what the latest rise will be but some retailers are claiming to have information that points to around 10-12%, although, again, this has not been verified.
While BSH are by no means the only manufacturer increasing prices, there's no question that the company is seen as an industry bellwether and its ongoing problems with supply, availability and communication means the price increase is seen, by some of its dealers, as a concerning move.
"The fact they have increased prices twice or maybe even eventually three times in 2022 isn't what bothers me because everything is going up," one dealer told kbbreview. "What bothers me is the fact that they're increasing prices whilst being a complete shambles. There's zero communication. Other suppliers are sending emails, making phone calls, explaining the situation and giving actual dates however far in the future they may be. BSH are giving us nothing."
Another retailer, who also wishes to remain anonymous, confirms that it is the communication rather than the increase that is the issue – especially off the back of BSH UK CEO Gunjan Srivastava revealing in March that there are plans to sell direct to consumers at some point in the future.
"It's not the message, it's the delivery." the retailer said. "It's infuriating to think that these guys want to sell direct to the consumer when they have absolutely zero customer service skills to us retailers – their current customers. Pick the phone up. Send a personal email from our rep. Make an appointment to come and see us. They've had it so easy for such a long time, it's like they've just stopped trying! They need a real shake up when it comes to communication.
"We're being super nice to our customers and making sure they are kept up to date with delivery and lead times, but we're not getting anywhere near the same treatment from BSH. I understand business can be tough, and I also have no real issue with any manufacturer selling direct, but for goodness' sake look after the guys who have filled the bank balance in the first place!"
BSH declined to comment.