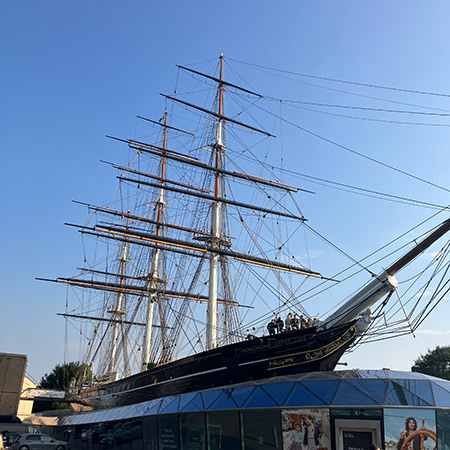 The winners of the Häfele UK Studio Partner Awards were announced at its sixth annual event at the Cutty Sark, London, on 23 June 2022.
The awards are a chance to celebrate the achievements of Häfele UK retailers and designers in various categories for customer service, design, showroom, digital media and Studio Partner of the year.
This year's new category is the Best Functional Space Design category, where a designer has 'demonstrated ingenious space-saving solutions to meet a customer's challenge.'
As a way to show appreciation for the Häfele UK staff is the, Häfele Representative of the Year, voted by Häfele customers. The winner Kathryn Emsley was said to always go above and beyond for her client and is a rep that retailers genuinely look forward to seeing.
Full list of winners:
Häfele Representative of the Year
WINNER: Kathryn Emsley
Calvin Lewis
Carol Dowling
Graeme Byars
Robert Norcott
Best Customer Service
WINNER: Kitchen Living
Bluebell
In2 Group
Kettle Co
Best Showroom Experience, sponsored by Grass
WINNER: HBC Kitchens
KF Kitchens
Kitchen Living
Marshall Mason
Regal Kitchens
Kitchen Design of the Year, sponsored by Smeg
WINNER: Parlour Farm
HBC Kitchens
Hugo & Co
Ironbridge
Best Use of Digital Media
WINNER: Regal Kitchens
Anglia KB
Kettle Co
Kitchen Living
Best Functional Space design, sponsored by Hailo
WINNER: Duncans of Grantown
Alexander Paul Kitchens
Hugo & Co
Studio Partner of the Year
WINNER: Roma Interiors
HBC Kitchens
Ironbridge
Kettle Co