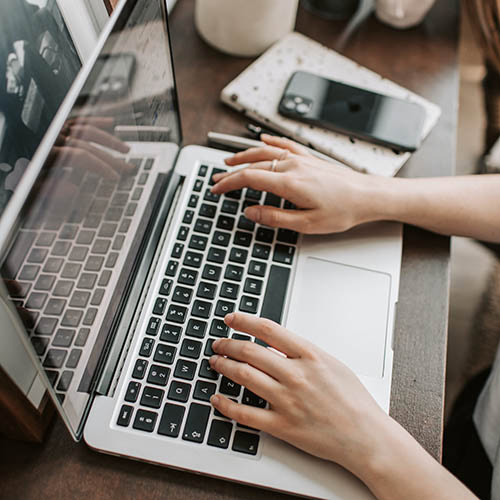 The latest figures from the Office of National Statistics (ONS) show that in the wake of the pandemic-fuelled online spending boom, shoppers are beginning to return to shopping in-store.
The ONS stats show that although, overall, UK shoppers are still spending substantially more online than before the pandemic, with the internet accounting for 26.6% of all retail sales in May 2022 compared with 19.7% in February 2020, this is a substantial drop from the 38% recorded in January 2021.
This, says the ONS, shows that shoppers have started shifting back towards shopping in-store, even though online spending remains high. The ONS said that categories where people where people are still buying more online include electricals, standing at 37.7% in May 2022.
The ONS report also shows that retail spending through checkouts has largely recovered compared with pre-pandemic levels, standing at 13% higher than in February 2020, although retail volumes were up by only 2.6%. It acknowledges, however, that much of the increase in the amount spent may be owing to rising prices.
The report highlights that, in the week up to July 11, 62% of adults said they had reduced spending on non-essentials as a result of the cost-of-living crisis. It said that 'delayable spending', namely vehicle purchases, household goods, clothing and footwear, had dipped in recent months, but was already well below where it was in February 2020.
In terms of demographics, the ONS says that those aged over 55 spent less than younger age groups at the start of the pandemic, although their spending has increased in recent months.
Commenting on the report, Government High Streets Task Force expert and ShopAppy founder, Dr Jackie Mulligan, said: "People shopping online more in the digital age is inevitable and was a trend simply accelerated by the pandemic. However, it's encouraging to see that, in recent months, more people are starting to return to bricks-and-mortar stores. Shopping, for many, is a social, as much as a transactional, experience and the local shops that line our high streets are the beating heart of communities.
"The various lockdowns, especially the first, showed the key role local shops play in supporting their communities, as well as highlighting the importance of shorter supply chains. A bond was struck between communities and their local shops during the pandemic and long may it continue. Shopping local is for life, not just for lockdowns."
• Meanwhile, underlining the ONS statistics, the latest IMRG Capgemini Online Retail Index confirms that online retail growth is still negative, with sales down by 2.3% year on year in June. This was, however, a significant climb over the three-month (-7%), six-month (-16.8%) and 12-month (-18.8%) averages. Average basked value dropped for the first time in five months, down from £150 to £145. IMRG Capgemini also revealed that figures for the half-year (January to June) showed online sales growth down by 16.7%.