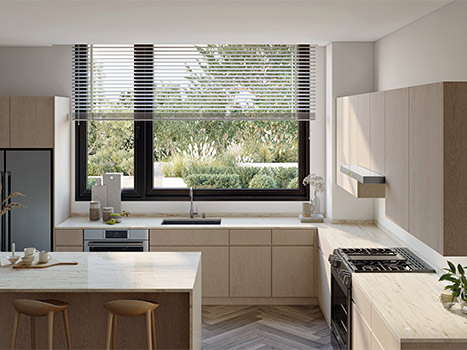 Himacs has expanded its Marmo series of surfaces with a collection of 12 new colours, inspired by the Aurora Borealis or Northern Lights.
The new Aurora shades are a mix of light white and beige tones to a deep black. The shades are Linen Cream [pictured] Calacatta Luna, Stable, Magnolia, Angora, Canyon, Midnight, Frost, Ecru, Butter Cream, Terra, and Cocoa. Linen Cream has a creamy and lightly veined finish.
The non-porous material can be thermoformed to suit any kitchen or bathroom design requirements.
Tel: +49 (0) 6958 3029467