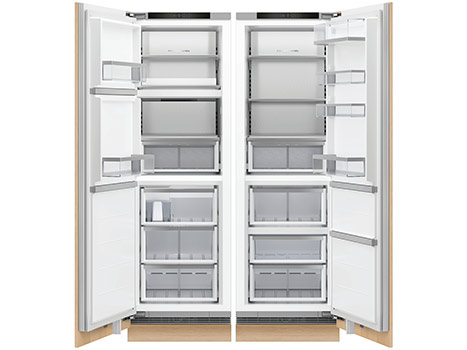 Fisher and Paykel has launched a range of five new fridges and freezers. The new models are 600mm wide and can be installed side-by-side to create an American-style design.
The fridges and freezers offer a variety of functions, such as ice making, humidity control, plus an integrated water dispenser, soft-close doors, interactive panel, glass shelves for improved visibility and wi-fi capability.
The ActiveSmart system uses sensors to control a variety of extra functions.
Tel: 08000 886 605