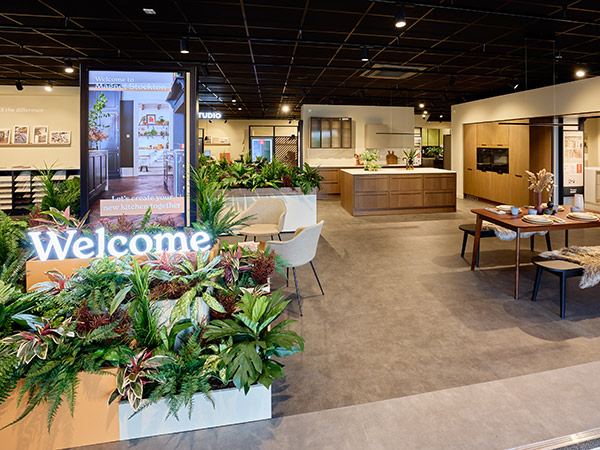 Magnet is to roll out a new 'immersive' store format that will include functional spaces and interactive areas that it says reflect how people want to shop and be inspired.
The new format Magnet stores, due to open in early autumn this year, are said to put design excellence at the heart of the experience and will include fully functional kitchen areas that will allow store staff to demonstrate key kitchen appliances, such as instant boiling hot water taps and steam ovens.
The new stores will also have self-contained design studios where customers can enjoy the design process. There will also be 'styles and materials' areas where they can make mood boards and experiment with how their kitchen will look at different times of the day.
The first three new format stores will be in South Wimbledon, Sale (Manchester) and Stockton. The programme will start with Stockton, but Magnet is also planning to refurbish many of its 194 stores this year, with more planned for 2023. Stockton will be the first store to feature a fully working kitchen area.
Magnet says that all of the timber used in the kitchen cabinets comes from sustainable sources and all of the showrooms are powered by renewable energy.
The investment follows the best ever winter trading period for Magnet parent company Nobia Holdings UK, which reported turnover of £417.3 million – up from £394m in 2021.
Commenting on the move, Nobia Holdings UK chief executive Dan Carr said: "We've been around since 1918 and we're still going strong, making us the UK's longest-standing kitchen specialist, with 196 stores in the UK and over a century of happy customers under our belt.
"Our new store format is part of our wider commercial strategy which will focus on design and sustainability and has a clear focus on inspiring better living through purposeful design.
"We're proud to launch our first store with the new format and look forward rolling this out to our existing and new stores in the future."