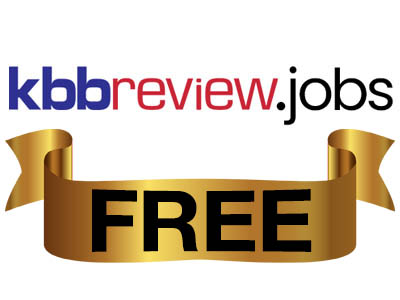 Anyone in the UK KBB industry can carry on posting job vacancies on kbbreview.com for FREE until September 1.
The original cut-off date of August 1 has been extended by a month due to the scheme's phenomenal response.
Since its launch in mid-June to celebrate kbbreview.com's new self-serve jobs page, nearly 70 vacancies have been advertised on the site with a mix of suppliers and retailers from the across the industry and the country taking part.
Now, the sector can continue to post for FREE throughout the summer with all posts remaining live for 30 days, even if they're posted on September 1. Anyone wanting to post a vacancy can create an account and then post, edit or delete any ads they have.
"We're absolutely blown away by how popular this service has been, not just for the number of posts we have, but also the number of job seekers going in there every day and searching," said kbbreview editor Rebecca Nottingham. "It was an easy decision to make to extend the free period through the summer and we hope even more people take advantage of it."
To view all the current job vacancies, go to www.kbbreview.com/jobs.
To submit a job ad, go to www.kbbreview.com/submit-a-job.