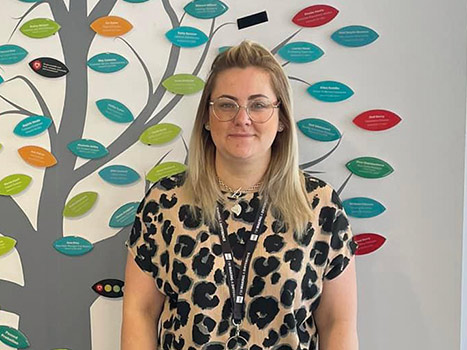 HiB has appointed a new employee experience people manager to its talent acquisition team. Samantha Ridgard will be using her knowledge of recruitment to hire a number of positions across HiB's London Head Office, Tamworth-based National Distribution Centre and new Ireland office.
Ridgard said: "I absolutely love HiB. I have been welcomed by every employee and feel I have settled really well. It is great to see that the company is growing and I am excited to support the team with evolving future plans. The culture clearly shows that HiB support all staff with wellbeing and development. Seeing how HiB supports every employee is a breath of fresh air and I am proud to say I am a part of the HiB family."
Employee and customer experience director Emma Cuggy said: "We are thrilled to have welcomed Sam to our team. Her recruitment experience is invaluable in helping us continue our search for talent that will enhance our growing workforce.
"At HiB, we're proud to have been ranked as the 3rd best company to work for in the manufacturing sector, 24th best mid-size company to work for in the UK and in the top 20 firms in the West Midlands in 2022. Employee experience is hugely important to us and to be able to have Sam's expertise in-house as part of our team will be a fantastic help to us as we look to the future."