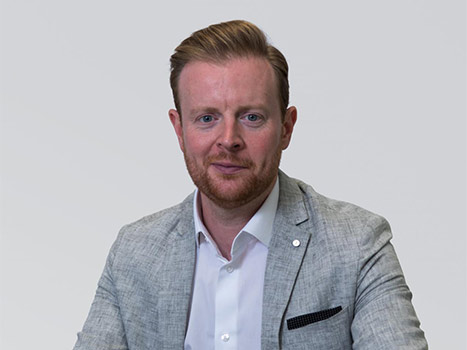 Elliott Fairlie has been appointed as Wilsonart's product manager for the kitchens side of the business across the UK and EMEA. His role will be around looking to enhance the design and innovation that is said to underpin the Wilsonart portfolio of surfaces.
Fairlie joins the company from wood specialist Egger where he was with it for 11 years and was most recently senior décor manager for the UK and Ireland.
Fairlie said: "My time in the industry has allowed me to gain an in-depth understanding of our customer base and their motivations when it comes to product selection. I'm excited to be able to leverage both our advanced manufacturing capabilities and global presence to instil a real commitment to product innovation throughout our business.
"I genuinely believe that the level of flexibility we can offer when it comes to product design and production is second to none and look forward to demonstrating this to a growing network of customers."
Tim Emery, regional sales director UK at Wilsonart, added: "I am delighted to welcome Elliot to our UK team. Our appointment of Elliott into the role of Product Manager allows us to place some real emphasis on the level of innovation we commit to our product portfolio.
"Wilsonart's status as a world-class innovator of next generation engineered surfaces brings a portfolio of solutions, both decorative and functional, that span residential, retail, hospitality, healthcare, education, and office. We have a range of exciting products in the pipeline and look forward to Elliot leading these developments."