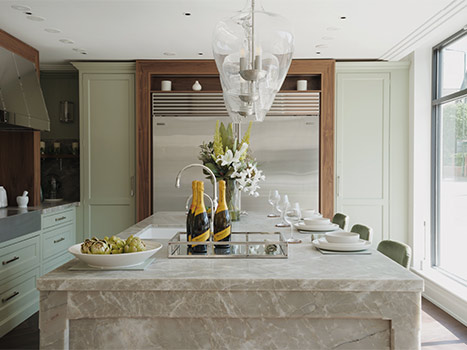 A look inside The Wood Works' viral showroom
In a marketing masterstroke, public reaction has helped shape the design of The Wood Works' new showroom — a retail space that has already notched up hundreds of thousands of views on social media.
At the time of writing, The Wood Works has over 92,000 followers on Instagram and over 400,000 on TikTok, with one popular TikTok video racking up 25 million views.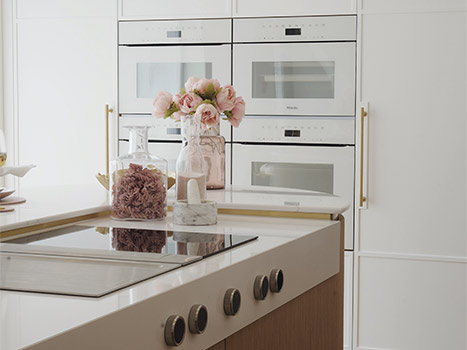 This kind of attention cannot be garnered unless you have a showroom that is worth showing off. Situated in the large village of Sunningdale, the new site was chosen because of its good catchment area around Ascot, Virginia Water, and South London.
Josh Delane, director at The Wood Works, says: "The shop was perfect for us at about 2,000sq ft and over two floors. My dad Richard Delane, who is our managing and design director, designed it himself and even fitted some of the units and flooring."
The Wood Works' showroom is aspirational and aimed at the higher end of the market. Delane says the average order value in the area is expected to be £60,000 and, so far, sales would indicate that. "We try to show off the range of styles that we can cater to in our showrooms. We have one modern display, one traditional, one very contemporary and on-trend, and one more on the way which is transitional."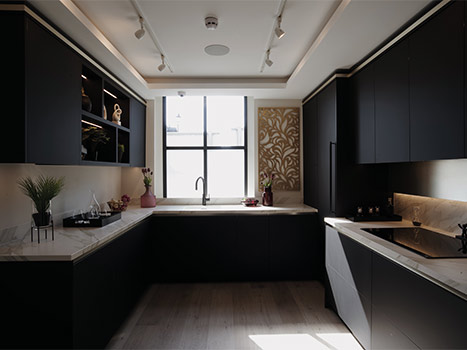 The Wood Works makes all its own furniture and tries to show as much of this as possible. "We have utilised on-trend colours like matt black cabinetry in our modern display and green in the traditional display," explains Delane. "Interestingly, we are led a lot of the time by our social media presence. We have such a large social media following that we can put out content of kitchens we've done and gauge the public's reaction. For example, we did a kitchen for the influencer Amelia Liana and used Farrow and Ball Vert de Terre, which everyone went mad for. Just look through the comments and you can see. And so, we decided to use this colour in the new showroom."
With three kitchen displays and one more on the way, the showroom has been designed to hide the retail aspect of the shop and instead allow the lifestyle displays to speak for themselves. "Personally, we hate seeing showrooms with boxes everywhere and sample racks out in full view of clients," says Delane. "We want clients to be able to imagine themselves in that setting so we take out everything that is not kitchen related and everything is dressed — food in the larders, pans in the pan drawers and so on. If you're selling at this end of the market, you must show things in their perfect light, and everything needs to be purposefully curated."
So, what response has the new showroom had from the public? "It's been very positive so far since our soft launch with some early sales already, which is very encouraging!"
To find out more about The Wood Work's social strategy, listen to the podcast below or in your podcast player of choice.