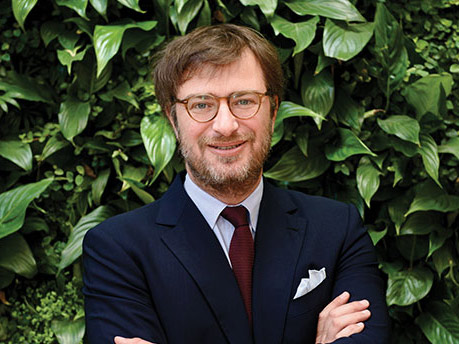 Vittorio Bertazzoni, CEO of Italian appliance brand Smeg, has reassured retailers that it is fully stocked in certain categories.
Smeg attributes this availability to its short supply chain. Its headquarters is in Guastalla, northern Italy, and all five factories are in Italy. Most of its components are sourced from within Europe, meaning there is less reliance on Asia or the wider world.
Speaking exclusively to kbbreview on Smeg's stand at the recent Salone del Mobile trade fair, Bertazzoni said: "In certain categories, we are fully stocked, and we are totally fine. That is because we have a short supply chain."
He added: "I believe we've suffered less because our supply chain is different to many other brands. Smeg has five factories, all of which are in Italy. We have suppliers of components from all over the world. But, the fact that we are a truly European company has helped us, because most of our supply chain and components are from Italy or Europe."
The appliance brand targets the high-end of the market, which means its appliances are a different sales proposition for retailers. Bertazzoni explained: "If you sell a commodity product, you don't have to put too much effort into the sale, but we know that for those products, the margin is less, and the competition is different.
"Our ambition is not to have commodity products in our range. That is not us trying to be different at any cost, but because we want to create a value proposition."
Part of the 'value proposition' is that its products are design-led, from the retro FAB fridges and the large Portofino range cookers to the new in-built range. It also provides retailer-specific benefits, such as its in-person training to help sales staff.